Rakuten believes Pinterest is worth $1.5bn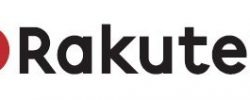 Yesterday there were whispers on the wind that Pinterest, the bookmark social networking site, would reach a $1 billion evaluation following funding from interested parties. Now it has been revealed that Rakuten is the lead investor in the company, raising around $50 million in a total of $100 million funding round. That would value Pinterest at $1.5 billion, who has been looking for a global investor.
Rakuten got involved with Pinterest following disucssions with CEO Ben Silbermann several months ago. Pinterest believed that Rakuten could help them in Japan, a big internet commerce market, as well as globally with the several commerce sites that Rakuten already owns, including Kobo, Play.com and Buy.com.
The deal will allow tight integration between the two companies, with Rakuten's ecommerce sites soon to feature the "Pin It" badge, and the ability to pin products available on the various sites. Rakuten believes that search traffic coming from Pinterest is a major benefit, saying the targeted nature will help with conversion rates.
When asked about potential copyright infringement issues, Rakuten responded saying that Pinterest will ultimately overcome such problems, and that their intention " is not to damage any brand. It's a positive thinking and a positive way of promoting brands and images."
[via Financial Times Blog]