Rainbow Six Siege Operation Grim Sky update teased: here's what we know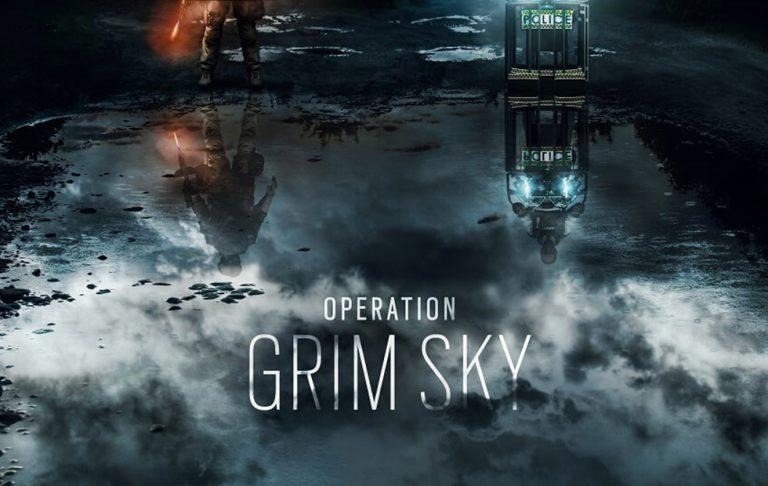 Ubisoft has provided early details about Operation Grim Sky, the next big update for tactical shooter Rainbow Six Siege. The next season will usher in changes to the game's Hereford Base map, those alterations possibly including weather effects (rain, specifically). The update will also bring two new Operators to Rainbow Six Siege, as well as enhancements to the gameplay.
Ubisoft is being coy about the changes coming to Hereford Base, though it is really emphasizing rain and rainy atmospheres with its Operation Grim Sky teases, not the least of which is the term grim sky itself. A tweet published on the Rainbow Six Siege Twitter account includes a rain effect over puddle-filled asphalt; a promotional image for the new season likewise shows an Operator reflected in a puddle alongside an overcast sky.
One familiar place. Two new faces. pic.twitter.com/6SDXhIYcPO

— Rainbow Six Siege (@Rainbow6Game) August 6, 2018
The two new Operators will include a Defender from Great Britain and an American Attacker, says Ubisoft. The Defender is a police officer with expertise on snatch-squad tactics and mob behavior; the attacker is a specialist keen on tactical operations with a mysterious background.
The new update will also bring gameplay enhancements, key among them being modifications to fix weapon sights misalignment. Likewise, the team has worked on an adjustment for the Operator Idle Pick, plus there will be dynamic resolution scaling for game consoles. These changes underwent a "lengthy test phase," says Ubisoft.
That's all Ubisoft has revealed at this time, but the company plans to give all the details during Six Major in Paris this month.
SOURCE: Ubisoft