Rainbow mineral towers found under trash at ocean's floor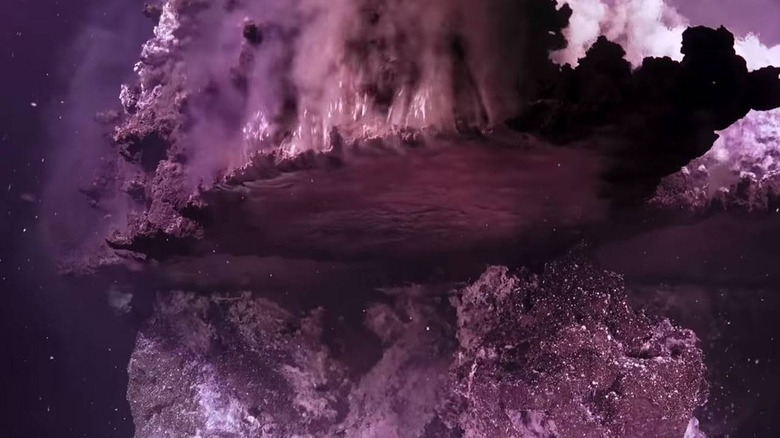 In the Gulf of California, Mexico, a team of researchers dove deep and found a series of venting mineral towers. These towers were up to 10 meters across, 23 meters tall, and were "teeming with biodiversity and potentially novel fauna." And they were colorful – so very colorful. The most shocking part about this situation is the fact that these same spots were visited a decade ago and none of what we see here was there – it's all new!
Large amounts of new hydrothermal venting popped up in the past 10 years, providing for an ever-changing underwater landscape in the area. Explored were a number of sites in the Guaymas and Pescadero Basins, both in explored and unexplored locations. The team aimed to "identify and quantify habitat-specific microbial populations," and BOY did they find their fill.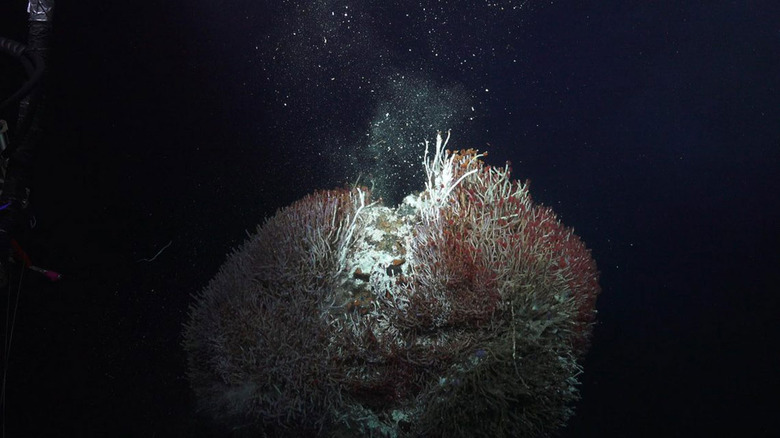 "This is an amazing natural laboratory to document incredible organisms and better understand how they survive in extremely challenging environments," said Dr. Mandy Joye (University of Georgia). "Unfortunately, even in these remote and beautiful environments we saw copious amounts of trash including fishing nets, deflated Mylar balloons, and even a discarded Christmas trees. This provided a stark juxtaposition next to the spectacular mineral structures and biodiversity."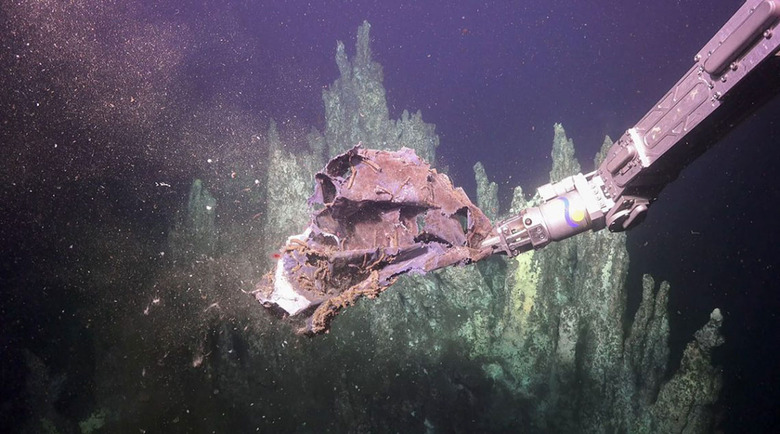 NOTE: The Schmidt Ocean Institute is a 501(c)(3) private non-profit operating foundation that operates to "advance oceanographic research, discovery, and knowledge." They set out with the R/V Falkor, a ship that's part of the Schmidt Ocean Institute.
From onboard the Falkor, the team sent out diving craft like the ROV SuBastian, which in turn used an Oxford Nanopore MinION sequencing system for genetic sequencing. They also brought along a camera to snap a few photos and capture a few videos. The ROV was used to collect samples of sediment, fluid, microbial mats, and benthic fauna.
The ABISS autonomous lander and jumbo osmotic fluid samplers were also used in this fantastical process. This biogeochemical seafloor observatory was used for in-situ sampling.
Above and below you'll see a few samples of the media that this team captured on their most recent mission. And keep in mind that it's up to every single one of us to reduce the amount of materials we use, and recycle wherever possible – no more Mickey Mouse balloons at the bottom of the ocean, please!