RAF P-40 missing for 70 years found largely intact in Sahara desert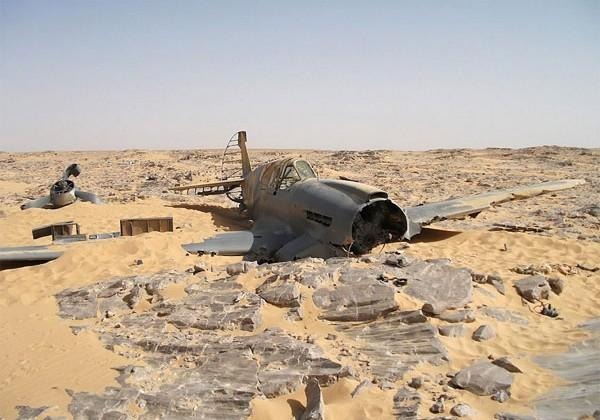 WWII has been over for nearly 70 years now, but some aircraft and soldiers are still missing. One of the mysteries of WWII has been solved with a largely intact RAF fighter plane recently being discovered deep in the Sahara desert. The aircraft is said to be largely intact.
The aircraft is a Kittyhawk P-40 and is said to be nearly perfectly preserved and to have been unseen and untouched since it crashed in 1942. The aircraft was flown by Flight Sergeant Dennis Copping when it crashed 200 miles from the closest town in the desert, leaving the whereabouts of the pilot and aircraft a mystery.
The remains of the aircraft were discovered by an oil worker operating in a remote area of the Western Desert in Egypt. Alongside the aircraft the pilots emergency parachute was found along with a makeshift shelter the pilot built. The pilot's remains aren't near the aircraft indicating he tried to walk out of the desert.
The aircraft and its pilot were part of a fighter unit based in Egypt during the WWII campaign against Rommel in North Africa. The pilot is believed to have lost his bearing while moving the aircraft to an airbase for repairs. The aircraft appears to have bullet holes in it, whether that damage contributed to the aircraft crashing or was the damage the pilot was taking the aircraft in to repair is unknown. The .50cal machine guns were still in the wings along with magazines of ammo. The weapons and ammo were confiscated by the Egyptian military for safety reasons. The aircraft did still have its identification plates allowing for a positive identification of the aircraft.
SOURCE: Dailymail