RadioShack - You've got questions, we've got games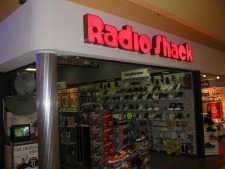 If you live in a relatively small town like I used to, you've only got one play to buy video games, and that's your local Walmart. However, for those of you with a RadioShack, you might just have another place to shop for games later this month.
According to an anonymous RadioShack manager, most stores will begin carrying "every major launch title for the holiday season" starting on September 24. There will be a total of 14 titles they will be carrying, though no names were mentioned.
What's really interesting is that they will also be carrying Xbox 360, Wii and PS2 consoles. No, that's not a typo, they are carrying the PS2, but not the PS3. Unfortunately, this stint will likely only last through the holidays.
Confirmed: RadioShack to start selling games in-store [via joystiq]