RadioShack announces availability of the HTC One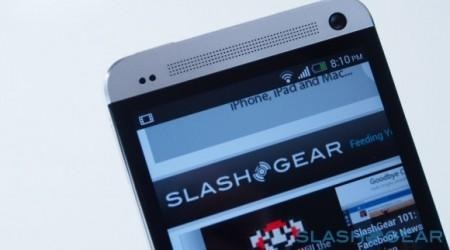 If you've been looking forward to getting your hands on the new HTC One Android-powered smartphone, you probably know the device was available as of last Friday. Both AT&T and T-Mobile began offering the HTC One on April 19. If you happen to have a local RadioShack location, you can also pick up the HTC One at RadioShack locations nationwide.
The benefit of picking up your HTC One from RadioShack is that the company is offering a nice extra. The big extra is that if you purchase the HTC One at a RadioShack location between now and June 1, you'll get a $50 Google Play credit. That Google Play credit will go a long way toward getting you some new music, games, or other content to enjoy on your new smartphone.
RadioShack also has a Trade & Save Program that promises to make it easy to trade in your old phone for as much as $300 credit towards the new phone and accessories. RadioShack also gives buyers 24/7 Mobile Product Support at no cost with the purchase of mobile devices in stores. The $50 credit is available for buyers who opt for the HTC One on AT&T or Sprint.
The HTC One will cost you $199.99 at RadioShack when you register for qualifying two-year contract. Hardware wise, the HTC One from RadioShack is the same device you can pick up elsewhere. The phone is available with 32 GB of internal storage. AT&T will also be offering a version of the device with 64 GB of storage. However, RadioShack doesn't mention if you can get the $50 Google Play credit on the 64 GB version.
[via RadioShack]