Radiohead got hacked - then called the hackers' bluff amazingly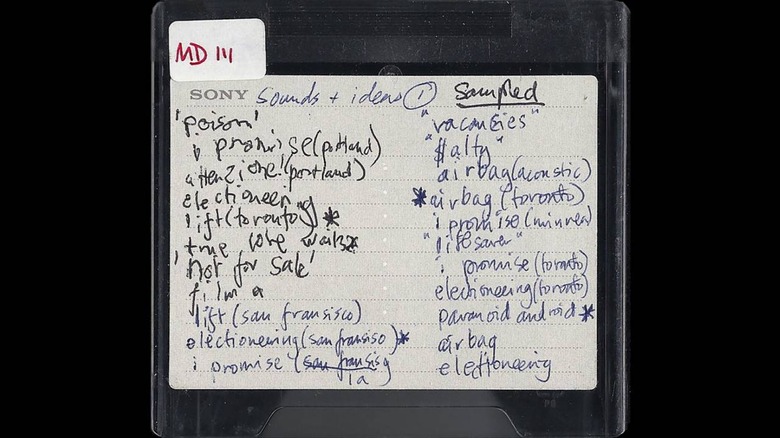 When you get hacked and held to ransom you can either cough up the cash or call the hackers' bluff, and Radiohead opted to do the latter. Thom Yorke confirmed today that an archive of his old MiniDiscs from around the time of iconic album "OK Computer" was stolen, with the hackers demanding $150,000 unless the band wanted to see the music released.
Exactly who performed the hack is unclear, with Radiohead yet to share those details. According to the band, it happened last week, with Yorke suggesting that the files span roughly 1995 through to 1998.
Instead of paying the ransom, however, Radiohead opted to release the files themselves. A total of eighteen different MiniDisc recordings – most around an hour in length – have been made available for eighteen days. The band is charging £18 ($23) for the download, with proceeds going to Extinction Rebellion.
"Never intended for public consumption (though some clips did reach the cassette in the OK Computer reissue) it's only tangentially interesting," the band warned on its Facebook page. "And very, very long."
"It's not [very] interesting," Yorke himself adds. "There's a lot of it."
Overall, the MP3 files are 1.8 GB in size. They've been released on Bandcamp, and come with both steaming and MP3/FLAC versions.
Yorke and Radiohead have been an outspoken force in the digital music era, criticizing streaming services like Spotify and instead pushing pay-what-you-want models. Back in 2014, for example, Yorke's album "Tomorrow's Modern Boxes" became the first paygated torrent in history, as the musician explored new ways that his music could be distributed. Earlier that year, Radiohead had released an experimental app, PolyFauna, based on a previous song.
The torrent idea certainly seemed to strike a chord with fans. By October, it was reported that downloads of the album and the accompanying single exceeded one million copies. The suggested purchase price was $6, significantly less what traditional distribution methods would charge for a new album, but conversely significantly more than services like Spotify would typically pay musicians for their streaming.