Radio Flyer Tesla Model S kid's ride-on hauls 81 pounds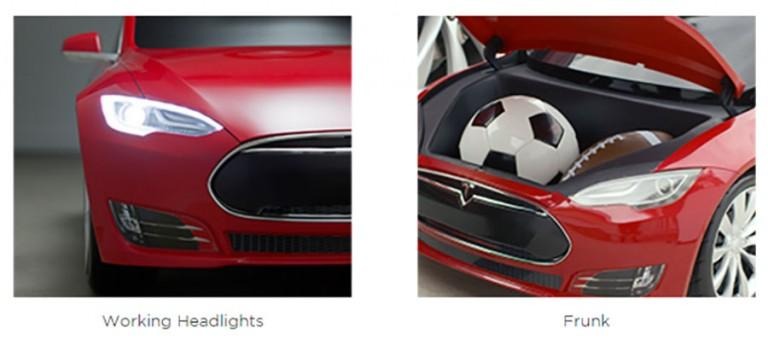 Radio Flyer is a name that many will be familiar with, mostly from the iconic red wagons that children play with everyday all around the country. Wagons aren't all that Radio flyer makes though, the company also makes a slew of other ride on toys for kids. The latest that Radio Flyer has announced is a battery-powered ride-on toy that looks like the Tesla Model S.
The ride-on is designed very well and looks exactly like its full-size namesake. The ride-on features working headlights and a space under the hood for carrying small items dubbed the frunk. The inside of the car has a steering wheel and a single seat along with a single pedal to make the car go.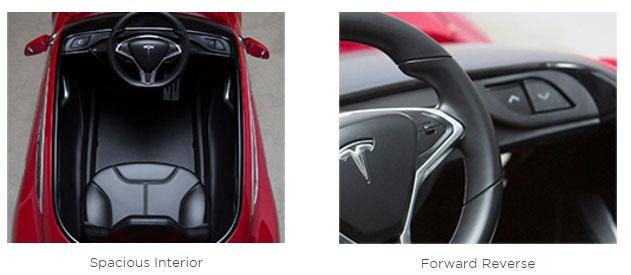 The ride-on toy has forward and reverse gears and an internal sound system that kids can hook an MP3 player up to. That means the kids can cruise with their favorite music blasting around the neighborhood. Like the full-size Model S, the ride-on has some cool options that allow buyers to customize the toy. The standard battery is a 140 Wh unit. An optional premium battery offers 190Wh and claims to give 50% more play per charge.
Buyers can choose from three authentic Tesla Model S colors including red multi-coat, deep blue metallic, and midnight silver metallic. Wheel choices include black turbine wheels or silver turbine wheels for another $15. You can purchase spare batteries to keep the fun going longer for $150 and an indoor car cover is offered to keep the car clean for $50. A custom license plate if offered for $15 and a Tesla parking spot sign for the ride on is another $25. The Tesla Model S ride-on will ship in May 2016 with the base car selling for $499. Get all the options and the ride-on will set you back $804.
SOURCE: Radio Flyer