Radical RXC Turbo packs 454hp Ford EcoBoost punch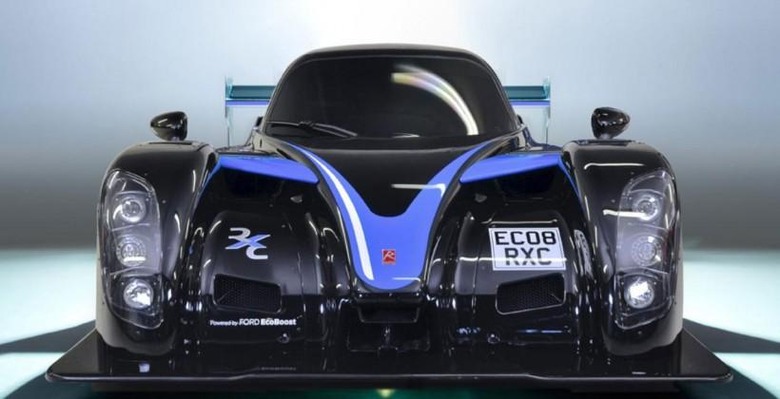 If you have never heard of Radical Sportscars, don't feel bad. This is a small car company that makes a lot of sports cars that aren't street legal and are designed to be driven on a racetrack. The Radical line of cars are insanely, stupid fast. Radical has unveiled its latest concoction and the beast is even street legal in the UK.
The car is called the Radical RXC and it is one of the firms enclosed cockpit cars. Many of the cars Radical makes are open cockpit cars that look like some sort of prototype racing car. The new RXC Turbo was unveiled at a show called Autosport International and it has 454hp.
The car gets its 454hp of motivation from a massaged 3.5L Ford EcoBoost V6. The massaging of that engine produces 454hp and 500 lb-ft of torque. Those aren't massive amounts of power and torque, but the engine is strapped into a car that weighs around 2000 pounds. That makes the RXC Turbo lighter than Mazda's featherweight MX-5.
That much power in such a lightweight chassis provides performance that is in hypercar territory. The beast can rocket from naught to 60 mph in 2.6 seconds on its way to a top speed of 185mph. That engine is mated to a 7-speed Quaife transmission shifted with paddles. It has massive brakes and center lock wheels just like a real racecar. This is about as close to a high-end racecar for the streets that you will get. The Radical RXC Turbo sells for 129,000 GBP in the UK for the road legal or race spec version.
SOURCE: World Car Fans