Radeon R7 series is AMD's first foray into SSDs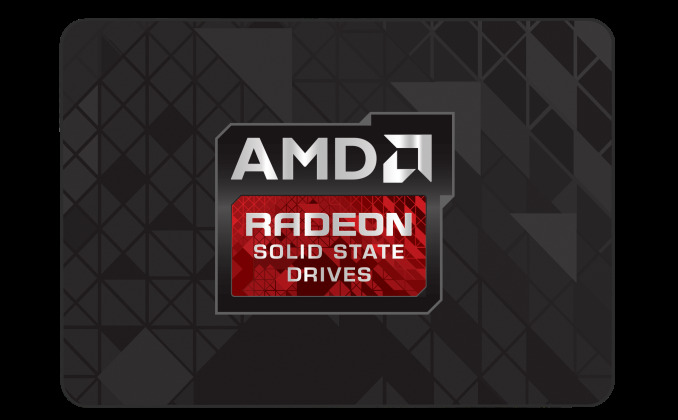 AMD is once again expanding the scope of the Radeon brand that it inherited from the ATI acquisition. After getting into the memory business in 2011, AMD is now trying to make a name in the solid state drive market. But will the new Radeon R7 SSD series make a significant dent enough to pull the company from its financial slump?
Truth be told, the Radeon R7 is no technological marvel. It uses parts that are not actually made or handled by AMD itself. The controller comes from OCZ and in fact it uses the same Barefoot 3 M00 that OCZ itself uses for its own Vector 15 SSDs. NAND, on the other hand, is provided by Toshiba, which now owns OCZ. In terms of performance, the Radeon R7 is quite on par with similar SSD's in the market. Sequential reads for the three models in this line is a constant 550 MB/s, while sequential writes go from 470 MB/s on the lowest to 530 MB/s max. The status is reversed when it comes to random data access, with writes being more constant at 90K IOPS (Input/Output Operations Per Second), while reads go from 85K all the way up to 100K.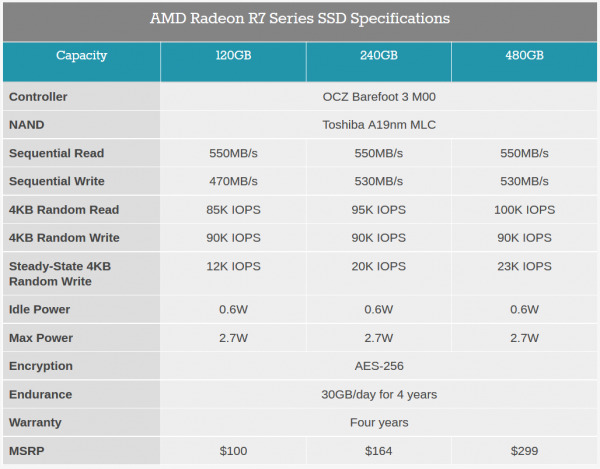 The R7 series is a rather odd AMD product considering it isn't actually produced by AMD. As mentioned OCZ designs and manufacturers the drives while Toshiba provides the technology. But even more than that, it is also OCZ that handles customer support. In essence, the only reason this is an AMD product is because of the AMD logo stamped on it. If that is the case, why does AMD even bother entering this market?
The primary reason is that AMD wants to build up an AMD-only experience to sell to the market. AMD CPU, AMD GPU, AMD RAM, and now AMD SSD. That has both practical and financial benefits. Practical, because it makes it easier for AMD to advertise components that are guaranteed to work with other AMD components, relieving custom PC builders of the risks in mixing and matching different pieces. However, it is also a financial strategy that will enable AMD to easily bundle together components in promotions and sales. Of course it is also an added source of revenue for the company. With OCZ handling most of the work anyway, AMD won't take too much a hit should these SSD's fail to become profitable.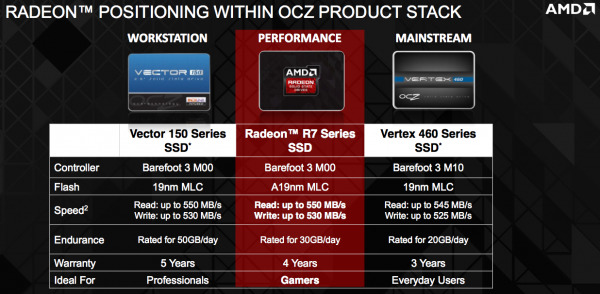 Availability details are still unannounced but pricing has already been revealed. A Radeon R7 with only 120 GB capacity will sell for $100. Double that with 240 GB and you pay $164. At the highest end of the tier is the 480 GB model which costs $299.
VIA: AnandTech