Mass Fidelity is the company behind The Core speaker that we talked about back in September, 2014 that had some cool features and tech packed inside. The company is back with another speaker and this time it's a wireless and rugged portable speaker called the raD that also supports multi-room features when home. The raD will connect with any The Core speakers that you already own.
raD has Radial Soundfield tech inside that allows for a wave of loud, clear, sound in any environment inside or out. It is made with a steel grill that is encased in rubbed. One of the core features of raD is that it has an IPX5 water-resistance rating. That means you can use it at the lake, beach, river, or pool without worrying a splash will be the end.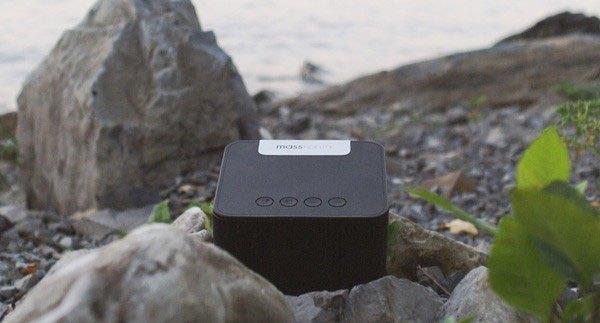 Support for multi-room means that you can add a whole network of raD or The Core speakers and pipe music to any room of your home or office. No apps are needed for the raD to function or be controlled. It has NFC tech for fast pairing and Bluetooth for wireless streaming. The internal battery is good for eight hours of use per charge.
The raD does have a 3.5mm input for devices that don't support Bluetooth or to save battery life on your device. The speaker is compact measuring 4.8 x 4.8 x 2.8-inches. You can connect your Core Sub to the raD as well for more base. raD speaker is on Indiegogo seeking $50,000 and has raised over $144,000 with 24 days to go. A single raD speaker will cost $169 and is estimated to ship in April 2017.
SOURCE: Indiegogo