'Rabbids Coding' Teaches Kids The Basics Of Coding For Free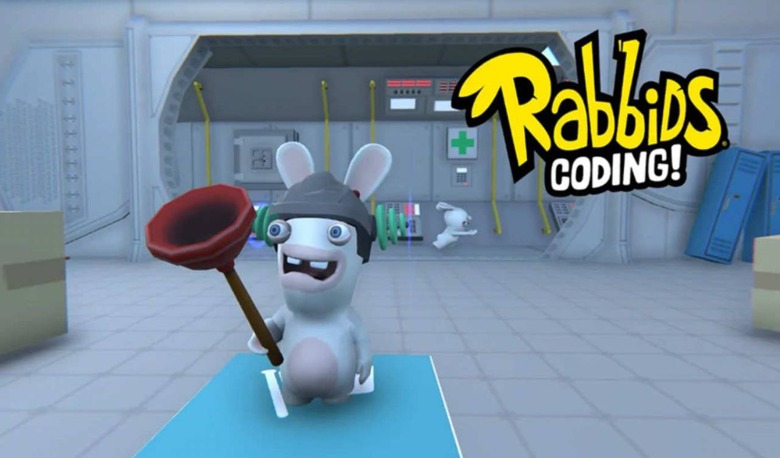 Late last month, Ubisoft introduced Rabbids Coding, a new educational game featuring the company's rabbid characters that helps teach kids the basics of coding. In an update on the game today, Ubisoft has revealed that the game is now free for anyone to download through the company's Uplay launcher on PC. Parents can expect kids to learn about algorithms, optimization, and more.
Rabbids are the mischievous rabbit characters introduced in the Ubisoft game Raving Rabbids, a spinoff from the Rayman video game series. Raving Rabbids uses these familiar animated creatures to introduce kids to coding concepts and other basics using a style similar to what we've seen from Google's own educational coding tools.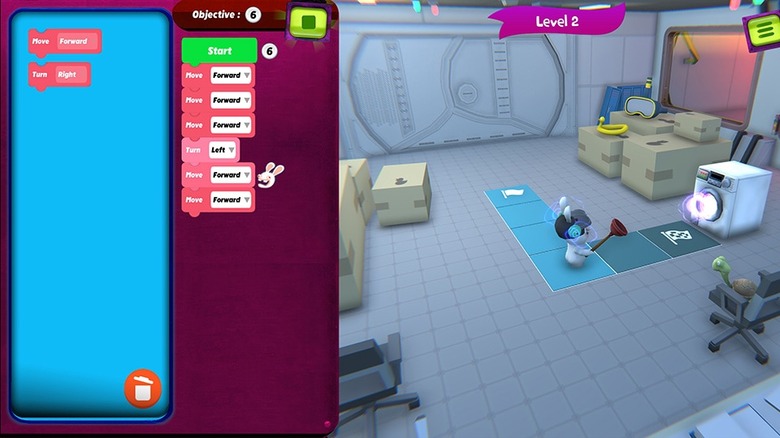 As expected, players don't need any coding knowledge to get started with the game. The mission within Raving Rabbids is likewise simple: players must clean up a spaceship by other using a mind-control device on a rabbid or by dropping sausages in front of them.
Commands are issued by players using a drag-and-drop interface. Users are tasked with arranging the coding modules in the correct sequence, then testing their code using a test function. The right code will result in the rabbid performing its task correctly, such as moving across a specific route.
The only knowledge required for the game is the ability to read. Ubisoft has made the title available for free to anyone who has a Windows PC; it encourages use of the game in school environments, among other things, as a way to give the youngest generation access to foundational knowledge that'll help in future careers.