R2D2 sweater is perfect for cold Hoth nights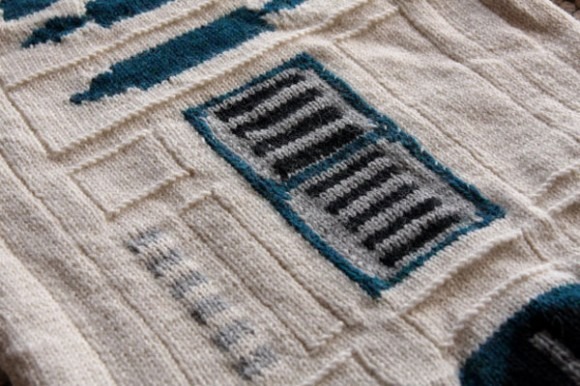 If you are a Star Wars geeks that has enough confidence to pull off clothing that has characters on it and has a penchant for sweaters, this one is epic. An Etsy seller going by the name EricaKnit has an awesomely geeky sweater offer that is custom made to fit you and looks like R2D2. The sweaters aren't cheap at $450 but you can bet the well-dressed geek will want one.
The maker that made this sweater had no idea that the product would prove so popular when the product was listed. The maker notes that at his point there are so many orders for the sweaters that her time is filled up until December. She is still taking orders if you can wait. Each of the sweaters is knitted by hand and is a raglan-style.
The sweater is made to order based on your measurements. The yarn used is 100% smooth merino wool so they won't be itchy. However, the maker can use other materials too if you prefer. The time to make the sweater and ship it is roughly 6-8 weeks. The only downside is you have to hand wash the sweater.
[via BoingBoing]