R2-D2 reimagined as festive lawn ornament, wall charger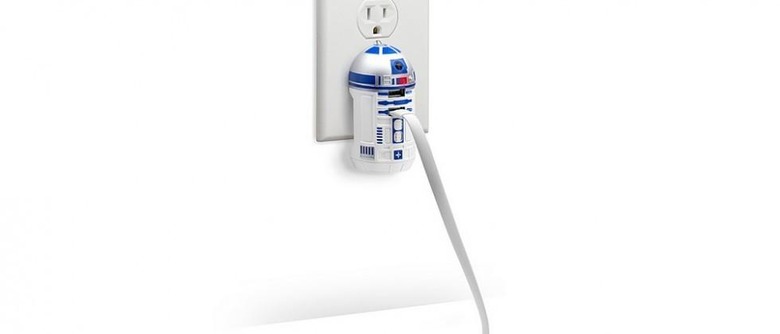 Chief among all Star Wars characters is R2-D2, at least when it comes to gadgets inspired by the characters. We've seen the mech droid in many shapes and sizes, with everything from shower heads to teapots being available. If you tried hard enough, you could find a way to slip the droid into every room of your house. And, now, with the newest gadgets to surface, you get him in your laptop bag and on your lawn, too.
First is the lawn ornament, which isn't any ol' lawn ornament — it's festive, as indicated by the red knit hat. The ornament could be put indoors, too, if you're particularly fond of having R2 around or want to avoid having to dig him out of the snow. The hat can be removed, as well, for use beyond the Christmas season.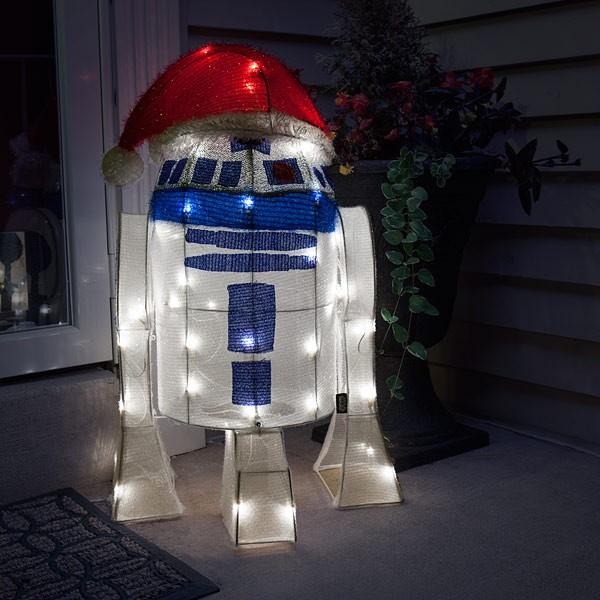 The lawn ornament is 29-inches tall and features 50 small lights; price sits at $89.99 USD. If a static decor item isn't to your tastes, there's also the R2-D2 wall charger, which is exactly what it sounds like — a charger for your phone, Kindle, and other gadgets, only it's in the shape of R2-D2.
The charger is designed to fit into the wall outlet, where it offers two USB ports: one 1A port and 2.1A port, the latter of which is better for charging tablets and more demanding items. The charger itself is 3.5 x 2 x 1.25 inches in size, and is only available in the US. Can't get enough R2? Check out the timeline below!
SOURCE: ThinkGeek