R2-D2 plays Tupac - it had to happen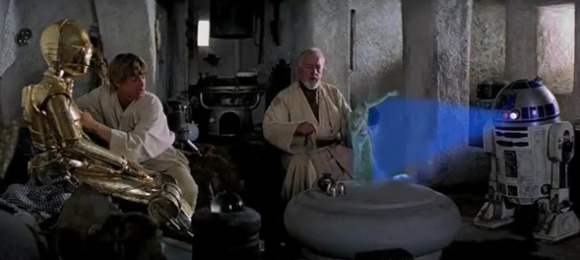 It had to happen. Just days after Coachella played host to the other-worldly return of the legendary rapper Tupac Shakur 16 years after his death, (Star Wars) Rebel Alliance member R2-D2 has been found to have played a part in his resurrection. Created in part by Sethward Productions, you Star Wars fans are about to get a taste of exactly what everyone was thinking about when they heard a holographic rapper was heading to the stage for this year's concert lineup on the 15th of April, headlined by none other than Dr Dre and Snoop Dogg. The video you're about to see is not licensed by Lucasfilm, nor has it been approved by Aftermath records in any way.
Whenever something amazing like the video you're about to see happens, your humble narrator Chris Burns has a bit of a heart attack. It should be no secret that SlashGear is a fan of Star Wars, and combining a media event such as the holographic return of Tupac with the classic atmosphere of this galaxy far, far away is like a delicious slice of chocolate cake at the end of long day of Portal. All the candles are here, it's real, and it's just short enough to want to watch over, and over, and over again.
Forwarning: there are a couple of swear words in this video – thanks Makaveli!
We invite you also to have a peek at our talk on the original appearance of Tupac at Cochella as well as talk of concerts with that holographic representation popping up soon afterward. Would you attend such a concert series? We've also got a column speaking on the future of such imagery tricks and how it might lead to further resurrections of music heroes in the near future. Cant wait for holographic Kurt Cobain for the win!