R2-D2 Kitchen Timer helps keep dinner from burning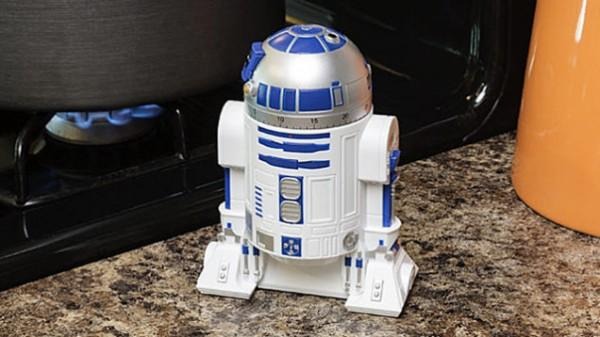 The
gear available for your kitchen is expanding, and now includes a handy R2-D2 timer for those times it's extra important not to burn dinner. This joins the
that is set to arrive early next month from The Fowndry.
The R2-D2 Kitchen Timer is available now from ThinkGeek for $20 USD, and it works much in the way you'd expect: crank the head around, and it'll slowly turn back around, ticking past tiny minute marks on the base of the "dial".
Hit up our Star Wars portal for more merchandise and news!
The kitchen timer is an officially licensed product, and measures in at 4- x 5- x 2.25-inches, with small rubber feet to keep it from slipping and scratching your kitchen counters. The alarm is set to ring for a solid five seconds once the time has run out.
The timer has a 60 for winding back the timing mechanism, after which point the time can be set. This follows the limited edition
that was revealed earlier this month — these will run you quite a bit more, however.
VIA: