QuickerTek MacBook external battery/charger announced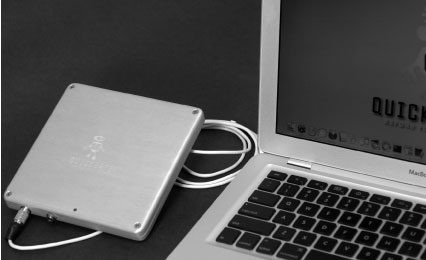 Everyone can use a little bit more battery life. That's why QuickerTek has just announced their external battery/charger for the Apple MacBook. This comes on the heels of last month's announcement of an external battery/charger for the MacBook Pro.
You can expect to get between 6-10 extra hours of battery life by using this device. However, you will have to pay big bucks for it. $450, to be precise. Plus, you will have to send in your power brick to have it modified. That will cost you $25. Or, you can pay $100 for a new brick that's already been modified.
Regardless, this is an expensive endeavor and most likely not worth it. Extra battery life is nice, but I'd rather just buy an extra battery than go through all of this trouble. You could buy a low-end laptop for as much as this thing costs!