Qualcomm's AllJoyn, our walkthrough in the home of your future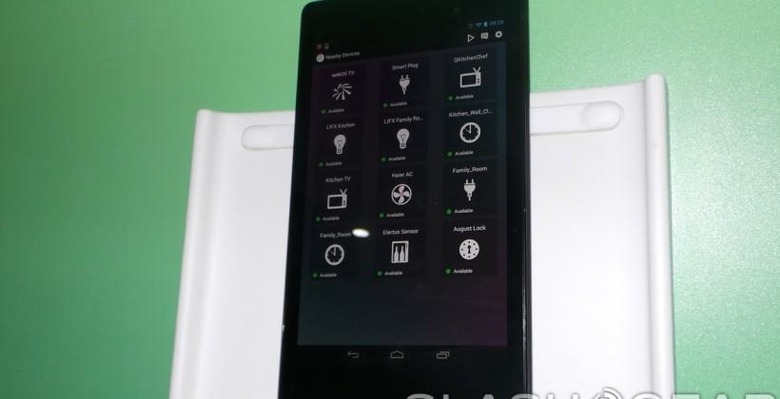 AT CES 2014, Qualcomm is showing off the benefits of AllJoyn, their open source, open platform connectivity software. Qualcomm notes AllJoyn is their idea of the "Internet of things, not the Internet of thing". They make a strong argument for AllJoyn, too. Rather than listen, we got to see it in action for ourselves.
Though staged, and running us through an ideal AllJoyn environment, the concept is stronger than just about any we've seen for a connected life. We resist saying connected home, because AllJoyn goes one step further, but it's a safe moniker. The SDK and APK are open source, which makes it easy to implement. It's also chipset agnostic, meaning devices don't have to utilize Qualcomm's SoCs or hardware in any way.
From there, Qualcomm takes us through a mock-up of a home where various devices are connected to AllJoyn. They weren't from any one manufacturer, either, which was highlighted in the living room where speakers from various manufacturers worked in unison. Connected through the AllPlay platform, which is built on the AllJoyn framework, speakers all over the room joined in bringing a rich sound. From an app, one could control the entire home, and life itself.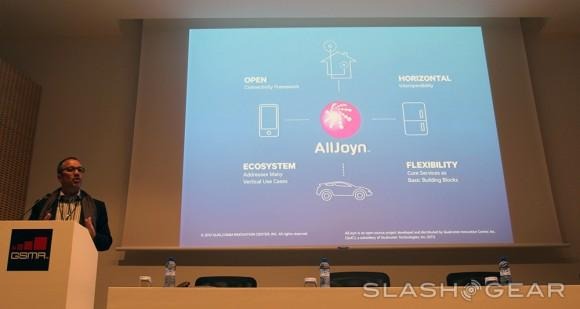 Home security as highlighted, in which a connected front door lock or security system would alert you in the instance someone improperly entered the home. In the case of Canary, a standalone home security product, a user could immediately see video of the home. Someone you don't know? Sound the alarm. Call the police. You can do it all from the app, meaning you can be miles form home and still be entirely safe.
Monitoring the activity of kids can be a headache for any parent, especially in times when they're supposed to be sleeping. In a world full of gadgets, kids often grab a tablet and start playing games. AllJoyn can help with that, allowing you to create a profile that essentially disables the tablet after a certain time of day or night. If getting the kids up is a hassle, have the lights turn on gradually, and a gentle alarm to sound.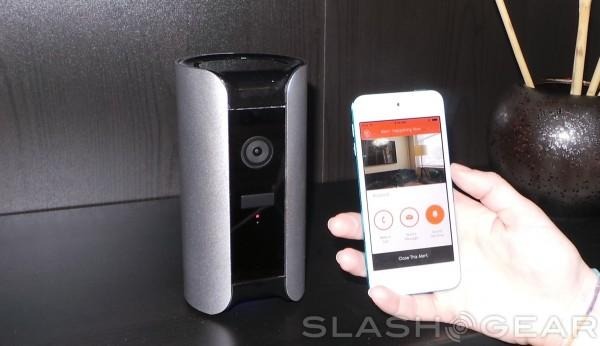 Top to bottom, AllJoyn holds a lot of promise. The underlying structure makes it easy to involve often disparate manufacturers, should they find a need to be. the program isn't an "in or out" one, either. AllJoyn can be an underlying feature for bigger names who wish to have their own proprietary thing going on, which is highlighted by LG's recent involvement int he program.
The genius lies in the utility. AllJoyn could be for home and life automation what Android has been for smartphones, an open source stroke of brilliance. Of course, it requires involvement, which Qualcomm says is growing rapidly. A mind boggling array of devices working together, and with us, is infinitely interesting. It might be something we'll start looking for when peering at a list of specs for a new light bulb or dishwasher, too. For now, AllJoyn is a future concept, but one that could come on quicker than anticipated.