Qualcomm Vuforia touted by Grover the Monster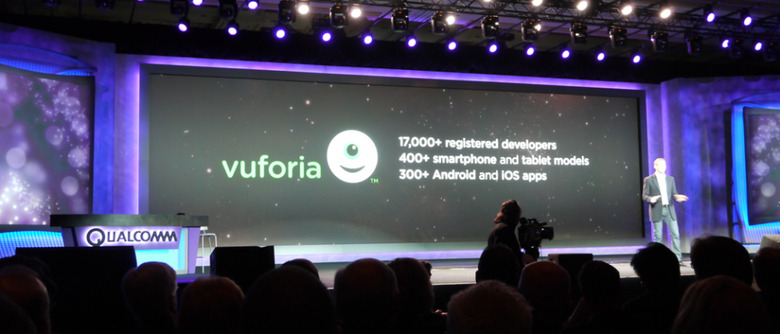 The folks at Qualcomm have shown off their newest platform connection with Vuforia and Sesame Street Workshop. What they're doing here is connecting with this set of tools to help advance the world of children's education with the Sesame Street Workshop. To do this, they brought no less a character than Grover himself on stage to show off a toy called the Sesame Street Playset, a basic set of toys with one gigantic innovation: it works with a table to do augmented reality through its camera.
Once you snap a photo with your HTC Jetstream, they show, any characters you've got in the display will come to life! Vuforia has made this all possible, the team at Qualcomm pumping up this program as one that doesn't only work with game developers on Android – not just racing games, etc, but such oddities as a child's toy, as well.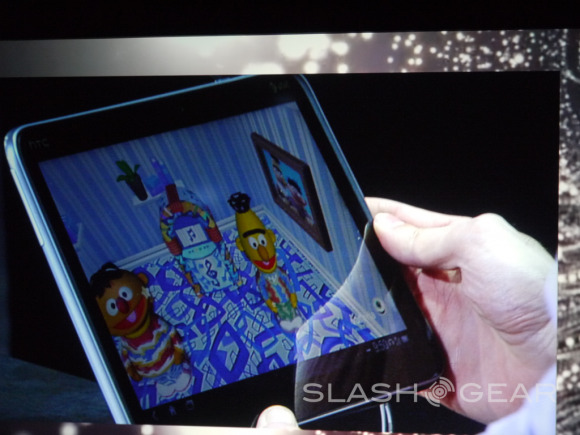 This expands Qualcomm's offering today which essentially encapsulated their current and future work with developers. As Qualcomm supports the developer base, the devices they create apps for become much more powerful and amazing, and Qualcomm knows it. Check out there rest of our coverage from this event in the timeline below!