Qualcomm VR HMD gets Snapdragon 835, Leap Motion hand-tracking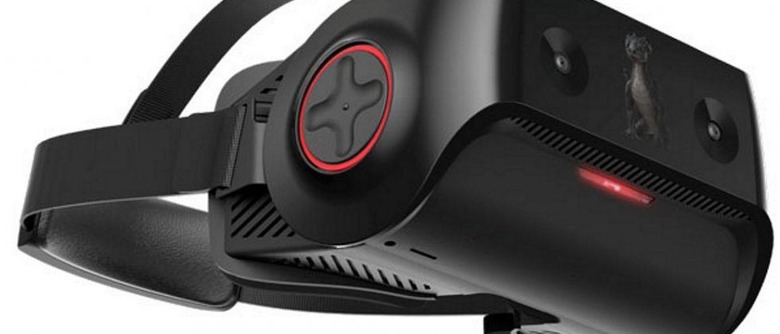 GDC and MWC are just around the corner, and Qualcomm is diving head-first into virtual reality with a new dev-kit and hand-tracking technology. The chipmaker may be best known for its smartphone processors, but that same silicon is just as much at home in head-mounted displays. Indeed, the Snapdragon 835 is the centerpiece of Qualcomm's new Virtual Reality Development Kit.
Now, with a name like "Snapdragon 835 Virtual Reality Development Kit", the chip firm doesn't get much credit for imaginative titles. All the same, the Snapdragon series has been progressively shifting to encompass VR and AR functionality over its past few generations. That includes native processing for multiple cameras, low-power sensor suites for motion tracking, and all manner of computational photography abilities.
This newest Snapdragon VRDK takes the form of a headset with a 2560 x 1400 WQHD AMOLED display, powered by the Snapdragon 835 chipset and paired with 4GB of LPDDR4 RAM. There's 64GB of flash storage, WiFi, Bluetooth, and USB Type-C connectivity, plus a trackpad on the right side for control. Qualcomm's WCD9335 audio system is included too.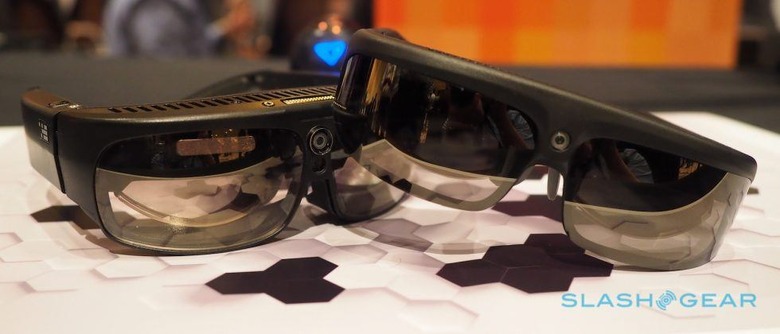 That may sound a lot like a typical smartphone, but there are some hardware differences still. For instance, the Snapdragon VRDK delivers six degree-of-freedom (6DoF) motion tracking courtesy of two monochromatic 1-megapixel cameras, each equipped with a fish-eye sensor, together with an integrated gyroscope/accelerometer/magnetic compass sensor hooked straight into the 835's sensor core. Altogether they deliver head-tracking without the need for external positioning sensors, such as the "lighthouse" blocks used by the HTC VIVE.
Finally, there are inward-facing cameras. Two monochrome VGA global shutter cameras deliver active depth sensing, focusing on the wearer's eyes to track exactly where they're focusing. That will help developers using foveated rendering – effectively concentrating graphics power on the portions of the scene where the user is actively looking – that can make more efficient use of the GPU and CPU, as well as cut battery consumption.
That's where the new software development kit (SDK) comes in, updated to support the Unity and Epic game engines with the Snapdragon foveated rendering plugin. There's also software to cut latency and to improve stereoscopic rendering. A new VR layering engine helps build more complex graphics including stacked menus, text, and other overlays, while deep integration with the Snapdragon Profiler and other aspects of the chipset make best – and most efficient – use of its power.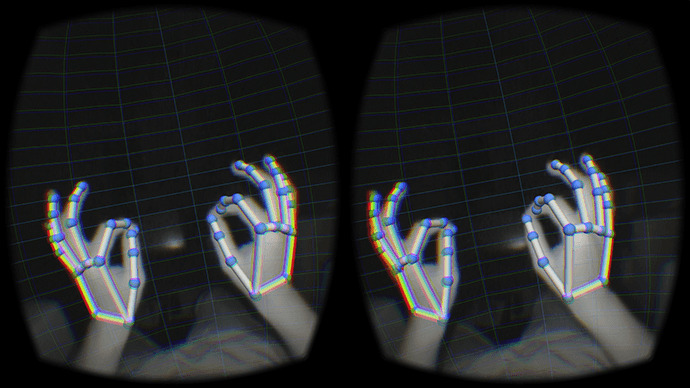 That's vision, but what about interaction? There, Qualcomm has teamed with Leap Motion – best known for their hand-tracking system for laptops, though no stranger to VR – to enable hand and finger tracking with the Snapdragon 835. In short, you'll be able to reach for, grab, manipulate, and generally interact with virtual objects with your bare hands, rather than being required to hold controllers or wear special gloves.
The last piece of the VR puzzle is Qualcomm's new Head Mounted Display Accelerator Program. That will give manufacturers looking to get into VR headsets a reference design along with a pre-qualified set of VR-ready components. If they want to go in-depth, they'll be able to use the latter to develop their own, custom headset; if not, Qualcomm will point them in the direction of an ODM like Thundercomm or Goertek, which will help them modify the Snapdragon VRDK to their requirements.
There'll also be a suite of add-ons, including Leap Motion hand-tracking, plus accessories. It's not the first time Qualcomm has done something along these lines, having released its first VR reference design – based on the older Snapdragon 820 chipset – last year, and which has formed the basis for five commercial designs already, and more to come this year. The Accelerator Program, though, takes it up a notch, with more software and testing access, along with tighter integration with ODMs.
The Snapdragon VRDK is expected to go on sale for developers in Q2 2017. Virtual Reality products actually built using the Snapdragon 835 should begin to show up commercially in the second half of this year, Qualcomm predicts.