Qualcomm Toq Smartwatch Release Hits Preorder Status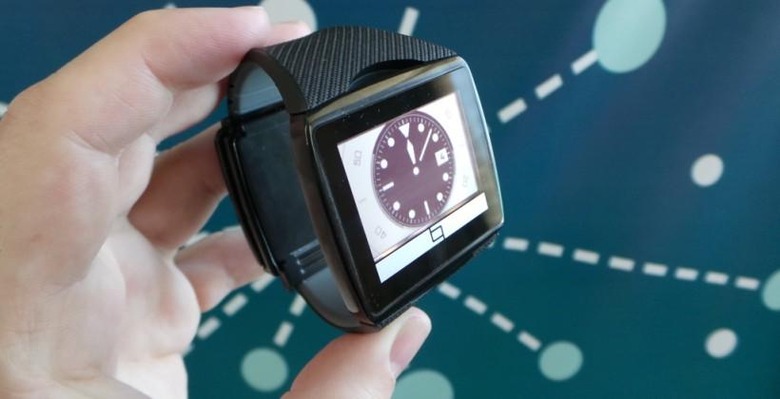 The Qualcomm smartwatch by the name "Toq" has appeared ready for pre-order this week, showing just a few months after its initial reveal this September. This watch works with a Qualcomm Mirasol display and works with several Qualcomm bits and pieces inside, the entire package acting as something of a full demonstration of the powers of Qualcomm in the flesh – or the metal, plastic, and glass, as it were.
This device is being pushed with a package that contains the watch itself, a Qualcomm WiPower LE wireless charger, AC adapter and USB cable, and a set of quick start guides. You'll be able to connect this device to your Android device with version 4.0.3 Jelly Bean – if you want its full capabilities unleashed – with this connection being made completely wirelessly.
Base operations in this Qualcomm Toq smartwatch include syncing with your smartphone's calendar, watching stock prices, seeing notifications and messages, and playing music. This is all done from the watch with a simple touchscreen panel. This panel works with a 1.55-inch display and the connection between the smartphone and watch is made with Bluetooth 3.0, allowing 100 meters of space before they detach.
You'll be able to work with Qualcomm's AllJoyn technology, outdoor viewing with the full smooth delivery of Mirasol, and the charging of this machine is done with Qualcomm's own WiPower LE standard. The battery inside this watch is 240mAh and they say you'll be able to roll for multiple days between charges.
There's just one color for this watch – black – and it'll be available starting immediately if not soon for a cool $349.99 USD from Qualcomm's online store.