Qualcomm Snapdragon X60 prepares for wider 5G roll out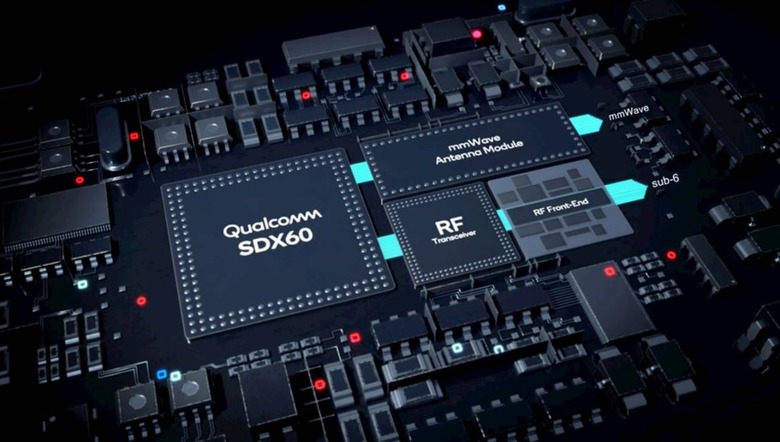 As carriers around the world have started rolling out 5G networks, Qualcomm has been iterating on its 5G modem RF-Systems. This began with the launch of the Snapdragon X50, which was followed by the X55. Now, it seems, the company is ready to launch its third-generation 5G modem-RF system, today announcing the Snapdragon X60.
For average end-users, the introduction of a new X-series modem may not mean a whole lot, but Qualcomm says that it plans to use the X60 to "lift the performance floor for global 5G networks." The X60 supports mmWave-sub 6 Ghz aggregation, which should allow carriers to bolster 5G service across spectrum that may not be fully utilized yet.
For mmWave support specifically, the X60 uses the QTM535 module. Like the X60, the QTM535 is the third-generation module in its line, and its main draw is that it's smaller than the modules that came before. A smaller footprint in turn means slimmer or smaller devices, so if nothing else, device manufacturers will probably be happy to hear that particular announcement.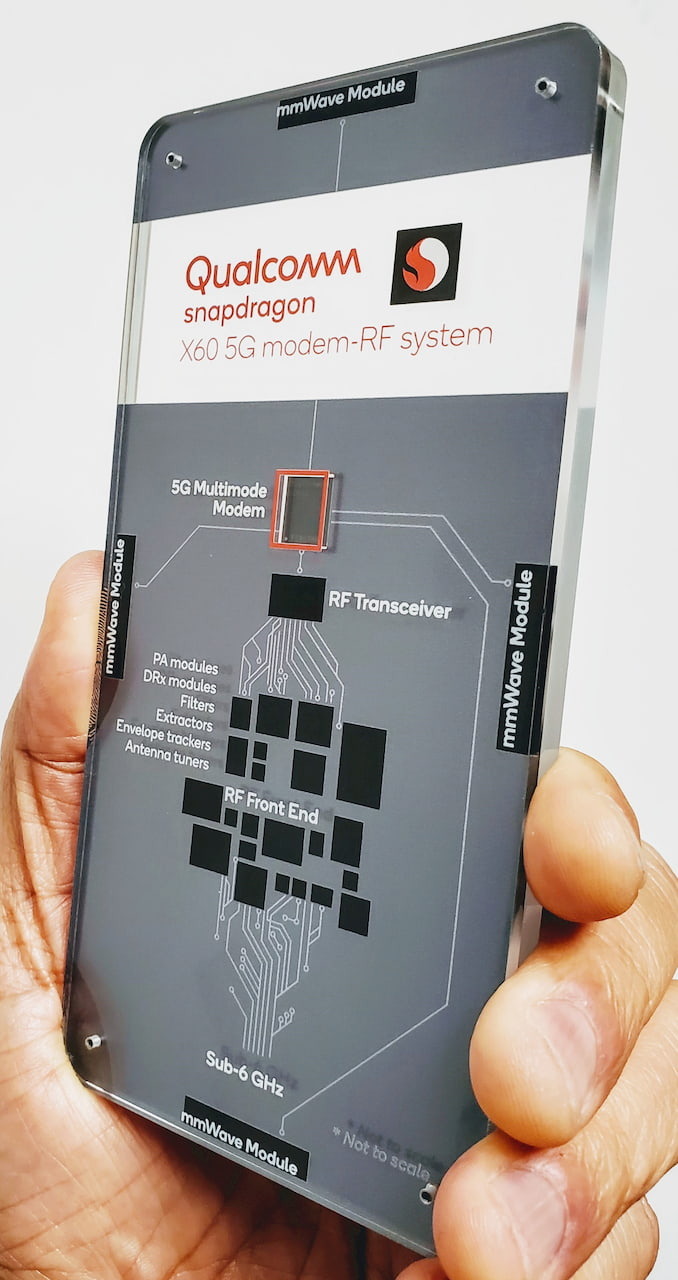 It seems the driving idea behind the Snapdragon X60 is to have a modem that can work with today's developing networks but still be compatible with 5G standalone networks that carriers will be rolling out in the future. Qualcomm says that the X60 will be capable of download speeds of up to 7.5 Gbps and upload speeds that top out at 3Gbps. The X60 is built using a 5nm process node, so along with the QTM535, it should take up less space than its predecessors.
The X60 also supports frequency division duplex (FDD) and time division duplex (TDD) band types and Dynamic Spectrum Sharing. All of these features essentially mean that the X60 casts a wide net in terms of supporting mmWave, mid-band, and low-band frequencies, with the goal of making the transition between 5G non-standalone and 5G standalone smoother when the time comes.
In addition to the X60, Qualcomm also revealed a new type of radio frequency filter today. Dubbed ultraSAW, Qualcomm says that this new RF filter will offer more performance than bulk-acoustic (BAW) filters operating in the same range – 600 MHz to 2.7 GHz. UltraSAW offers as much as a 1 decibel improvement over BAW filters, which Qualcomm says will allow for "more power-efficient RF paths in 5G and 4G multimode mobile devices."
Qualcomm will begin integrating ultraSAW in its products this quarter and expects devices using the new filter to begin shipping in the second half of 2020. We'll have to wait a bit longer for the X60 to start appearing in phones; Qualcomm says it will begin shipping samples of the new modem to its partners in this quarter as well, but we probably won't see phones using it until early 2021.