Qualcomm Snapdragon S4 quad-core processors for smartphones expand lineup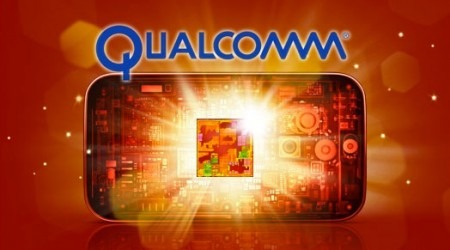 Several new high-volume smartphone ready Qualcomm Snapdragon S4 quad-core processors have been revealed for the mass market today along with Reference Design Counterparts for device makers of all kinds. This release lets the world know that Qualcomm is ready to continue their fast-forward assault on the smartphone world with upgraded versions of the already successful Snapdragon S4 Play MSM8225 and MSM8625 processors. With the quad-core Snapdragon S4 MSM8225Q and MSM8625Q, you'll be working with next-generation power by the first quarter of 2013.
These MSM8225Q and MSM8625Q processor have four CPU cores each and will support LPDDR2 memory as well as dual-SIM support. This new architecture will increase bus bandwidth for 720p video encode and decode as well as 720p device displays. The MSM8225Q has an integrated UMTS modem while the MSM8625Q works with Qualcomm's own integrated multimode UMTS/CDMA modem. Both processors will be bringing on support for FM radio, Bluetooth 4.0, wi-fi connectivity, and Qualcomm Atheros AR6005 and WCN2243 chips.
There's another processor in the works as well, that being the Snapdragon S4 Plus MSM8930 made for supporting all China operators with UMTS, CDMA and TD-SCDMA. This processor was announced back in February 2011 and will be popping up by the end of 2012 and shipping on commercial devices by the first quarter of 2013. This processor is dual-core and supports 4G LTE with an integrated LTE modem. That's LTE-TDD and TD-SCDMA support in China – soon!
Each of the three processors mentioned here will have their own Qualcomm Reference Design (QRD) versions with comprehensive handset development platforms as well as Qualcomm support for their ecosystem of fabulous technologies. Get pumped up about the next generation of Qualcomm processors as Snapdragon continues to find its way into some of the biggest names in smartphone technology – great things are ahead!