Qualcomm Snapdragon 845 benchmarks look good but not good enough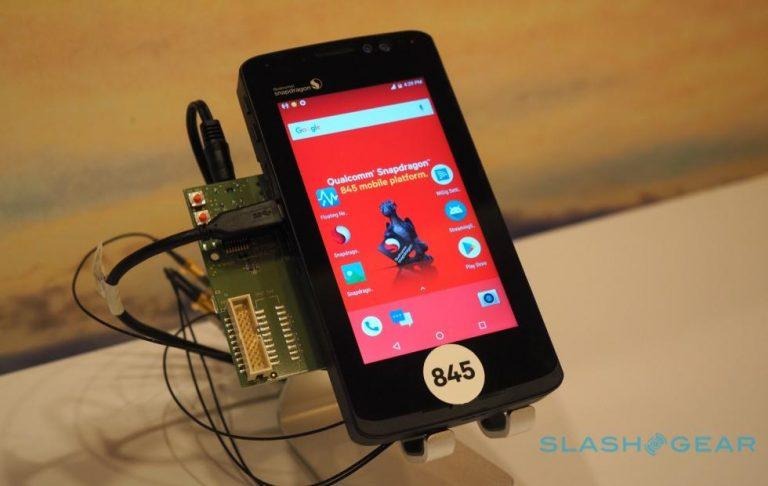 In just a few weeks, we'll be getting a glimpse of the next generation of Android smartphones slated for this year. Arriving with them is Qualcomm's next-generation mobile platform, the Snapdragon 845. But before that chip goes out to market, Tom's Guide was able to put this year's top mobile processor through a few stress tests. And while the numbers do look impressive on their own and compared to last year's flagships, the Snapdragon 845 might still have a tough time standing head to head with Apple's A11 Bionic.
Ever since Apple started designing its own mobile processors, it has become a force to be reckoned with in that market space. Sure, there have been a few missteps at first, but with the A11 Bionic in the iPhone X and iPhone 8 generation, Apple seems to really leave Android phones in its dust.
The Snapdragon 845 might be narrowing the gap, that's for sure. According to Tom's Guide's Geekbench 4 test, it outperformed not only last year's Snapdragon 835 on the Galaxy Note 8 but also the Huawei Mate 10's Kirin 970, one of the surprising upstarts in the mobile silicon market. As far as graphics performance is concerned, the Snapdragon 845 had the same impressive performance against its predecessor, scoring 5,964 against 4,912.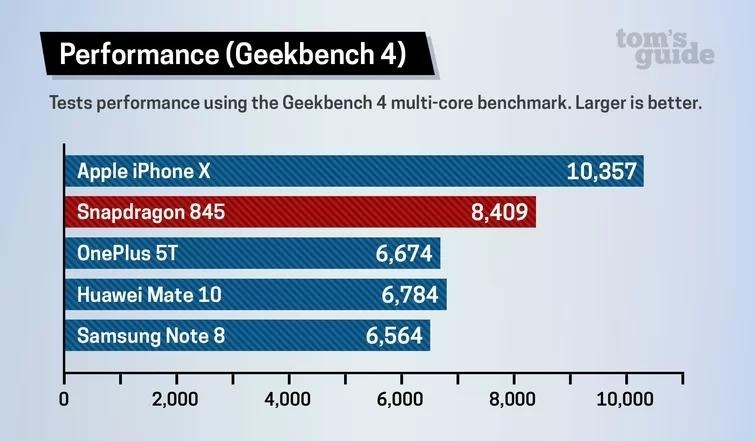 However, it's not all good news for Qualcomm. The Apple A11 Bionic still outperformed it by a wide margin. The Snapdragon 845 scored 8,409 on Geekbench 4's multi-core test while the iPhone X got 10,357. In 3DMark's Sling Shot Extreme test using OpenGL ES 3.1, the iPhone X scored 4,994 while the Snapdragon 845 only got 4,389. The one instance where the Snapdragon 845 did beat the A11 was on the Sling Shot OpenGL ES 3.0 test, with 5,964 against 3,998.
These tests are, of course, not conclusive and not representative of actual device performance. They were done on Qualcomm's reference device, which will definitely not be the same as any commercial product. And while the Apple A11 Bionic may indeed put the Snapdragon 845 to shame, Android users hardly switch camps simply based on that alone. They have other, bigger reasons for that.