Qualcomm Snapdragon 800 and 600 quad-core mobile processors head off 2013

Today the folks at Qualcomm have outlined their next generation in mobile processing for premium and high-end smart devices galore, starting with the Qualcomm Snapdragon 800 and aiming for a double-whammy with the Snapdragon 600 too. These processors not only take what the Snapdragon SoCs of the past have done and make with the amplification, they also introduce new technology for connectivity, performance, and location services.
Qualcomm Snapdragon 800
The Snapdragon 800 is made for what Qualcomm describes as "premium mobile and computing devices", this meaning that we'll certainly be seeing it in a set of what are considered now to be standard Smart devices like smartphones, but that we could also see it in machines outside this standard box as well. Inside the Snapdragon 800 you get next-level pieces of the Qualcomm family all around, including the Krait 400 CPU, Adreno 330 GPU, Hexagon v5 DSP, and the ability to connect to some of the fastest mobile networks in the world with a 4G LTE Cat 4 modem.
While the top-level processor made by these folks right now is the Qualcomm Snapdragon S4 Pro, that being the one you'll find in such gems as the Google Nexus 4 and the LG Optimus G, the Snapdragon 800 will soon take its place as the head hero. The Snapdragon 800 is said by Qualcomm to deliver "up to 75 percent better" performance than the Snapdragon S4 Pro. The Snapdragon 800 also moves Qualcomm to 28nm High Performance for mobile (HPm it's also called) technology node so that you're using "exceptionally" low power with this lovely piece of technology.
With the Snapdragon 800 you've got the Krait 400 CPU in quad configuration, that in simple terms meaning there's four of the cores on your one mobile chip, each of these cores working at up to 2.3Ghz clock speed. This all works with a technology you may have heard of before when we're talking about multi-core processors, that being asynchronous SMP – each core is used only when you need it, and the whole system is made to conserve power whenever possible while you get peak performing processing.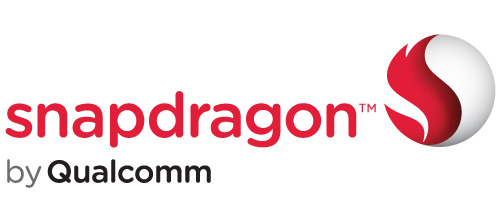 The Snapdragon 800 also brings you 2x32bit LP-DDR3 at 800MHz with memory bandwidth of 12.8GBps and Hexagon DSP V5 for top-notch floating point support, expanded multimedia instructions for low power performance, and dynamic multithreading. And if you've never heard of any of those terms before, the next one's really universal in how simple it is to understand: IZat.
The location technology known as IZat is brand new, bringing on multiple tracking systems into one system that's both high performance and extremely accurate. This technology is ready and rocking for both auto and pedestrian apps of the future. You'll be able to connect through the future with Category 4 Third Generation 4G LTE, Advanced Carrier Aggrication, and both World Mode and multi-band support – and USB 3.0, Bluetooth, and FM radio support for good measure.
In the media universe, the Snapdragon 800 is capable of UltraHD video playback, capture, and display. UltraHD video, for the uninitiated, is four times 1080p pixel density – the Snapdragon 800 also supports displays up to 2560x2048 as well as Miracast wireless video streaming at 1080p HD – this will work well with Android 4.2 Jelly Bean and above, an operating system that also supports Miracast standard wireless streaming technology.
This processor also works with HD multichannel audio with DTS-HD as well as Dolby Digital Plus technology for the most block-rocking of beats. Your camera will also be fantastic as the Snapdragon 800 works with dual Image Signal Processors (ISP), this newest amalgamation bringing on the best image processing in a Qualcomm SoC yet!
The Qualcomm Snapdragon 800 processor family has been announced this week as being in sampling and is expected to be "in commercial devices" by the middle of the year here in 2013. Then there's the Snapdragon 600, another next-generation processor that takes on many of the great points of the 800 with a slightly lower clock speed and a few different components as well.
Qualcomm Snapdragon 600
The Snapdragon 600 is expected to be popping up in high-end mobile devices by the second quarter of 2013, so quite possibly a bit sooner than its slightly more powerful associate, the Snapdragon 800. With the Snapdragon 600, Qualcomm has put together a processor made to deliver "up to 40 percent better performance" than the Qualcomm Snapdragon S4 Pro processor and is also said to do it at lower power.
This SoC works with a quad-core Krait 300 CPU clocked up to 1.9GHz per core and engages with a newly speed-enhanced Adreno 320 GPU as well as support for LPDDR3 memory. The Snapdragon 600 also brings on "system-wide" improvements in architecture as well as connectivity features and options.
Have a peek at our Snapdragon tag portal to see more about the next generation of Qualcomm processors and prepare yourself for the hottest smart devices ever in 2013!