Qualcomm Snapdragon 205 brings Cat. 4 LTE to feature phones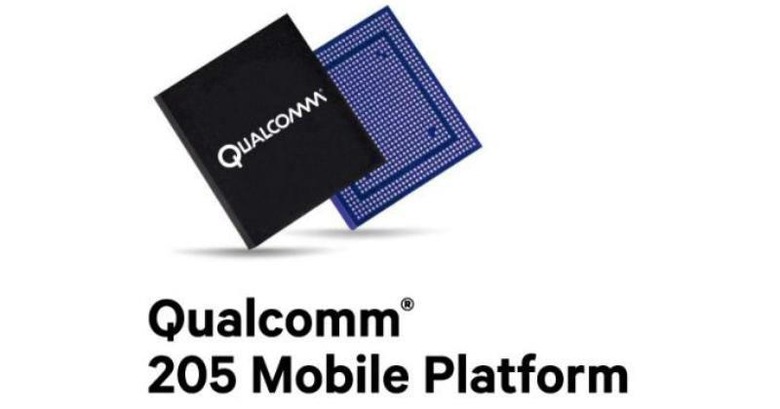 With all the focus on the high-end, premium smartphones, it's almost too easy to take for granted that not everyone in the world needs or can even afford such devices. In some markets, smartphones are still a luxury. At the same time, however, Internet access is fast becoming a staple of modern life, even in those markets where non-smart "feature" phones are still more common than smart ones. To give them a fighting chance, Qualcomm has unveiled the Snapdragon 205 platform, not processor, that brings LTE Category 4 capabilities to feature phones.
Smartphones are a dime a dozen these days and some can cost just as much as more expensive "dumb" phones. But no matter which way you look at it, feature phones are here to stay, no matter how small the market may be. These phones are usually more robust, more rugged, and more reliable, especially when it comes to battery life. There is almost much to be said about the simplicity of their use.
That doesn't mean they can't benefit from fast Internet speeds. These feature phones are often employed as dedicated communication devices as well as portable music players. As such, Voice over LTE (VoLTE) or over Wi-Fi (VoWi-Fi) are common use cases. Then there's also music and maybe even video streaming as well.
The Snapdragon 205 addresses all those. With Cat. 4 LTE support, devices can theoretically experience 150 Mbps downlink speeds. The platform, formerly processor, is also capable of HD video streaming. It's no beast, however, with only two 1.1 GHz cores. And despite HD video streaming capabilities, it can only support VGA display resolutions, like 480p.
Don't expect the Snapdragon 205 to power entry-level Android phones though. At least not officially. Officially, it supports Linux-based operating systems. That said, the 205 is "pin-compatible" with its more powerful older siblings, the Snapdragon 210 and 212, which means OEMs can probably repurpose existing logic boards and devices.
SOURCE: Qualcomm