The 3 big reasons you'll want Qualcomm Quick Charge 4+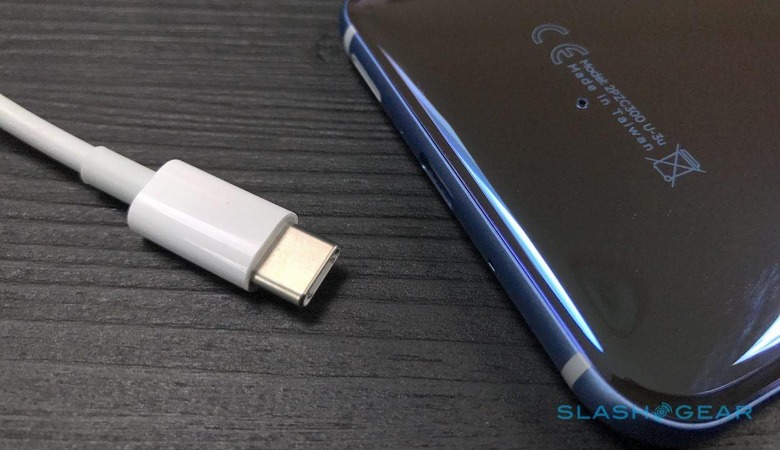 Qualcomm is boosting its charging technology, unveiling Quick Charge 4+ for getting juice back into your phone's battery even faster. The technology, which launches today on the nubia Z17 Android smartphone but is likely to be featured on a number of flagships in the coming months, promises faster recharging but also greater safety while that happens. Given high-profile issues surrounding exploding batteries in phones like the Galaxy Note 7, that's likely to get some attention among increasingly safety-conscious users.
As you might have guessed from the name, it's based on Quick Charge 4. In fact, there are three main enhancements, and device manufacturers will have to tick all three boxes if they want the Quick Charge 4+ branding. At first glance, it sounds like looking out for said-branding is going to be worth it for the user.
First, compliant devices have to include Qualcomm's new Dual Charge system. That's something previous iterations of Quick Charge have supported, optionally, but it's now getting more powerful. A second power management IC means the charge current can be divided between the two, with the upshot being lower thermal dissipation and a cut in how long it takes to charge.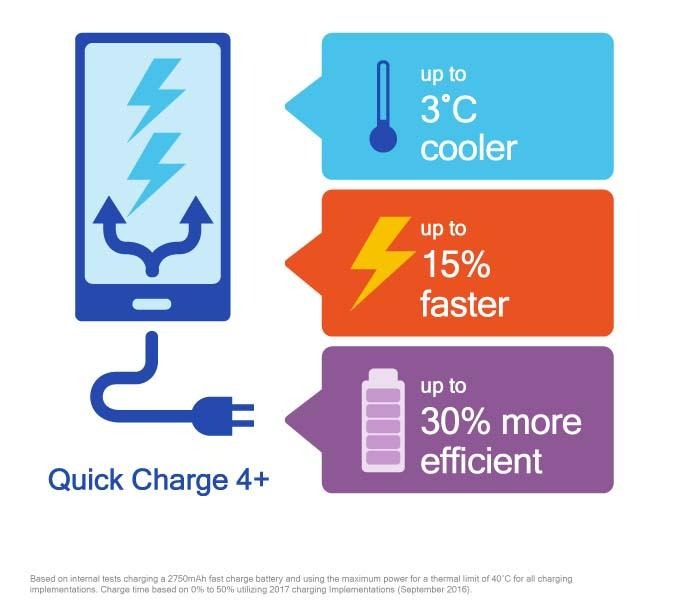 The second, Intelligent Thermal Balancing, builds on that even further. It monitors the heat of each channel, and then automatically routes current via whichever is the coolest. That, Qualcomm says, will help avoid hot-spots before they have a chance to fully form.
Finally, the third aspect is a set of new safety features. Quick Charge 4+ can monitor both case and connector temperature levels simultaneously, for instance, allowing it to react to potential issues in the USB Type-C connector. Altogether, compliant devices could charge up to 15-percent faster than Quick Charge 4 devices.
Considering Quick Charge 4 already promised a half-charge from empty in as little as 15 minutes, it's Quick Charge 4+ is something we hope rolls out sooner rather than later. Qualcomm says devices using the system could also drop by three degrees centigrade during charging compared to those using Quick Charge 4. Efficiency is up by as much as 30-percent, too.
Device makers aren't obliged to use Quick Charge, even if they base their phones, tablets, and other gadgets on Qualcomm chipsets like the Snapdragon 835. Nonetheless, as phones – as well as accessories like chargers, car kits, portable batteries, and USB hubs, which can also qualify for the new logo – begin to adopt it there's a strong convenience and safety story to be told which, in an increasingly competitive space, could help companies get a vital edge over rivals.