Qualcomm mid-range Snapdragon 636, X50 5G modem debut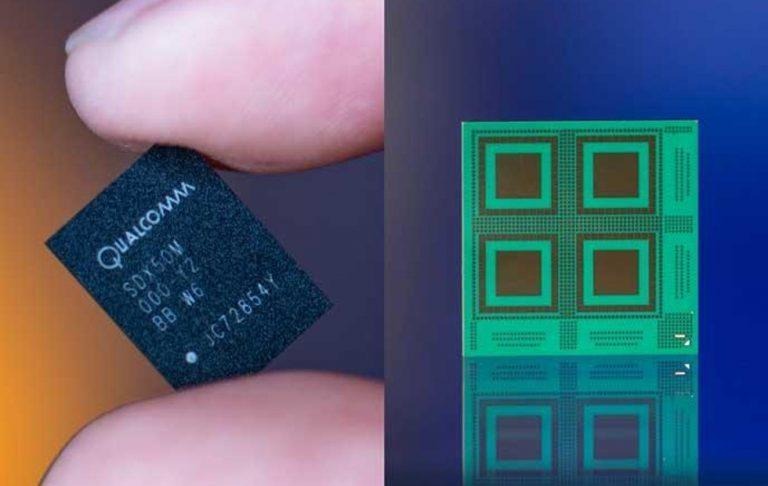 If it seems that the smartphone chipset market has been quiet for a while, Qualcomm is here to stir things up a bit. It has just announced two new chips that try to move the mobile market, especially mid-range devices forward. That includes a new Snapdragon 636 processor mobile platform and what Qualcomm claims to be the world's first millimeter wave, or mmWave, 5G modem chipset, the Snapdragon X50.
The ubiquity of smartphones has caused the use and need for data to spike up. In addition to the increasing need to have places to store these data, there is also an even greater need to provide fast, reliable, and non-congested connections to ferry that data between points. That is the promise being made by proponents of the next 5G standard, which while ideal, is naturally dependent on hardware that actually supports it.
Enter the Snapdragon X50 modem chipset. This, Qualcomm boasts, is the first time that a 5G data connection was made on a single-chip modem. While 5G equipment already do exist, they mostly come in large, bulky hardware. You'd obviously need something extremely small for a phone, which is what the X50 is designed to be.
While probably not as grandoise, the Snapdragon 636 might be a bit more accessible, not to mention more immediate. The latest member of the chip maker's 600 mid-range series, the 636 promises a 40% performance improvement compared to the Snapdragon 630, with new eight new Kryo 260 cores running at a max 1.8 GHz. The mobile platform is well equipped to handle the new trend of 18:9 displays, at least up to FHD+ or 2160x1080 resolutions. It comes with a Spectra 160 ISP which supports camera sensors up to 24 megapixels. And while it isn't compatible with the new X50 modem, it does come with the Snapdragon X12 LTE chip, with a peak download speed of 600 Mbps.
The Snapdragon 636 is scheduled to ship to be available to smartphone makers by November and will be compatible with boards designed for the Snapdragon 660 and 630. The Snapdragon X50 5G modem, however, won't even start making rounds until 2019.