Qualcomm FLO TV Personal TV hoping to push digital broadcasts?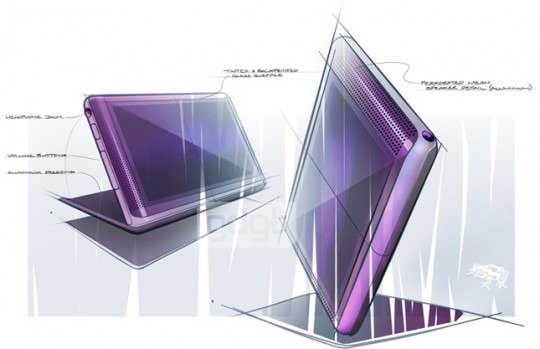 Details of a Qualcomm mobile digital TV device have leaked, courtesy of gdgt, complete with a conceptual render of what the iPhone-sized handheld may look like.  The Qualcomm FLO TV PTV (Personal Television) uses the company's terrestrial digital TV service, a broadcast system rather than streaming over 3G.
According to the original source, the PMP has a capacitive touchscreen – no word on size – with a new, gesture-based UI.  There's also 4GB of internal storage with confirmed music playback, integrated stereo speakers and a battery that's good for 300hrs of standby, 15hrs of music or 5hrs of FLO TV.
It seems that Qualcomm have grown tired of waiting for other manufacturers to support FLO TV in their mobile devices – some cellphones do feature the technology, but take-up has been comparatively slow – and instead are pushing the system with their own reference device.  No word on launch schedule or pricing, but it's likely that we could see a working model at CES 2010.