Qualcomm and Tobii team up for eye tracking in mobile VR headsets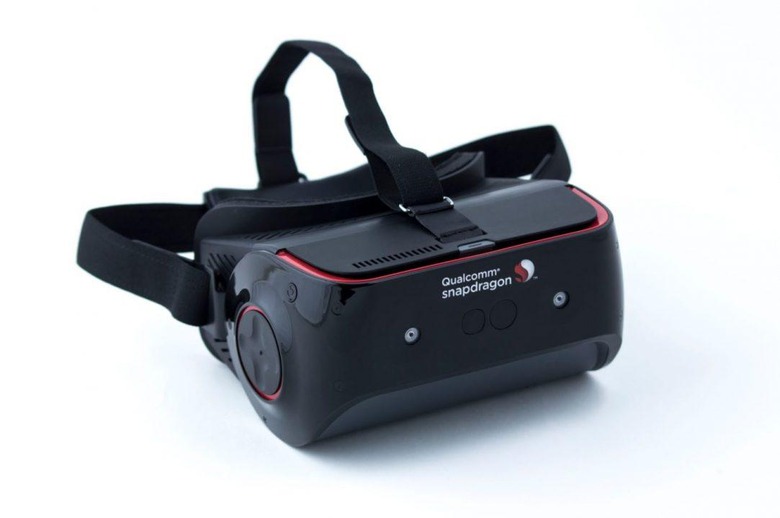 Just a few weeks ago, Qualcomm announced its new Snapdragon 845 mobile VR platform. With its success in putting the Snapdragon platform at the center of a lot of smartphones out there, mobile VR seems to be a logical next step, but Qualcomm won't be going it alone. Today we're learning of new partnership between Qualcomm and Tobii that implements eye tracking in mobile VR/AR hardware.
Tobii has been plugging away at eye tracking technology for quite some time now, so to see it join forces with Qualcomm will be a welcome surprise for many. In its announcement today, Tobii talked up the benefits to eye tracking in mobile VR headsets, noting that implementing eye tracking properly will result in both a better VR/AR device and a better end-user experience.
Perhaps the most exciting benefit of eye tracking, at least to manufacturers, is foveated rendering. Tobii's foveated rendering will track eye movement to provide high-resolution graphics at the point of focus in real time. In using such a feature, manufacturers can make their mobile VR headsets more efficient – which can in turn reduce costs for end-users – while at the same equipping them with higher resolution displays.
Other features Tobii discusses in today's announcement include interpupillary distance and interactive eye contact. With the former, we could see mobile VR headsets automatically align images with users' pupils – something that could prove handy in AR applications as well. Tobii's technology would also allow for eye contact in virtual reality worlds, something that may seem minor in the grand scheme but still could help with immersion.
Speaking of immersion, Tobii also notes that eye tracking can give users a true-to-form sense of hand-eye coordination within virtual reality apps and games. All in all, it sounds like a good deal, and this partnership between Qualcomm and Tobii could do a lot to bolster mobile VR and AR hardware.
Tobii and Qualcomm are incorporating EyeCore eye tracking into the reference design and development kit for the Snapdragon 845 VR platform, and Tobii says that it will license its technology and provide assistance to headset manufacturers who choose to implement eye tracking. At the moment, we don't know when we can expect to see headsets based around the Snapdragon 845 platform, but the hope is that they'll be coming up quickly. Stay tuned.