Qualcomm agrees to pay Broadcom $891 mil in settlement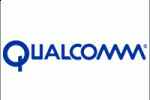 Qualcomm and Broadcom have been fighting it out in court for some time now, but it seems the chip makers have finally come to an agreement of sorts, with Qualcomm agreeing to pay $891 million to Broadcom as a part of a settlement.
The settlement is to be paid out over the course of four years and is actually the second time Qualcomm has had to pony up cash to Broadcom for lawsuits. Apparently, all of the hullaballoo is due to patent infringement claims Broadcom filed at the International Trade Commission and court in Santa Ana, CA against Qualcomm, but they'll now be withdrawn since an agreement has been reached.
Qualcomm's primary concern here was to have to sit through another sales ban on their chips, which happened in 2007 by the US International Trade Commission. Seeking to put an end to the entire issue, both companies are working in conjunction to put these legal troubles behind them.