Qualcomm 215 brings dual-cameras and more to $100 phones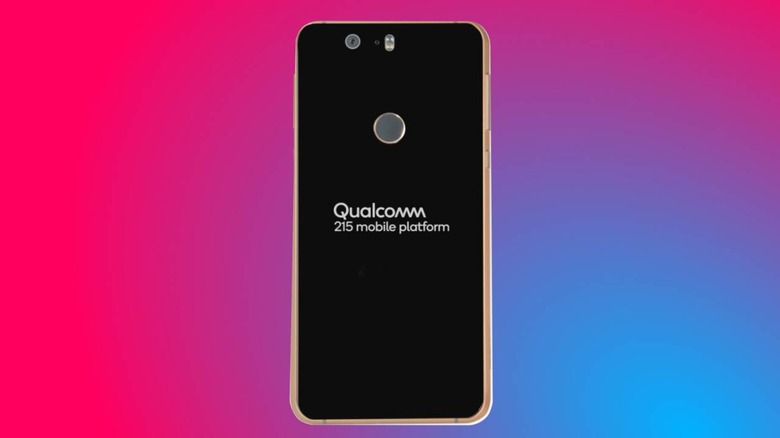 Qualcomm has added a new smartphone chip to its 2-series, and while it may not have the flagship appeal of the Snapdragon 855, the new Qualcomm 215 Mobile Platform could be a game-changer in phones around $100. Borrowing features like dual camera support, Quick Charge, and higher screen resolutions, it'll make a big difference in whether or not budget handsets are a pleasure or a chore to use.
The big change is the use of 64-bit CPUs. For the 2-series, it means improvements in performance as well as a degree of future-proofing, with Qualcomm pointing to Google's push to make 64-bit Android apps the norm.
In the case of the Qualcomm 215, that means up to a 50-percent CPU performance boost compared to the previous chipset. There are four 28nm ARM Cortex A53 cores running at up to 1.3 GHz, with Hexagon DSP. Graphics come courtesy of the Adreno 308 GPU, which can support up to 1080p video playback. Gaming performance is up 28-percent over the old chip, Qualcomm says.
The 215 Mobile Platform also supports HD+ resolution displays, meaning up to 1560 x 720 at 19.5:9 aspect ratio. Considering 540p panels still are fairly commonplace in smartphones in this price bracket, that's another noticeable improvement.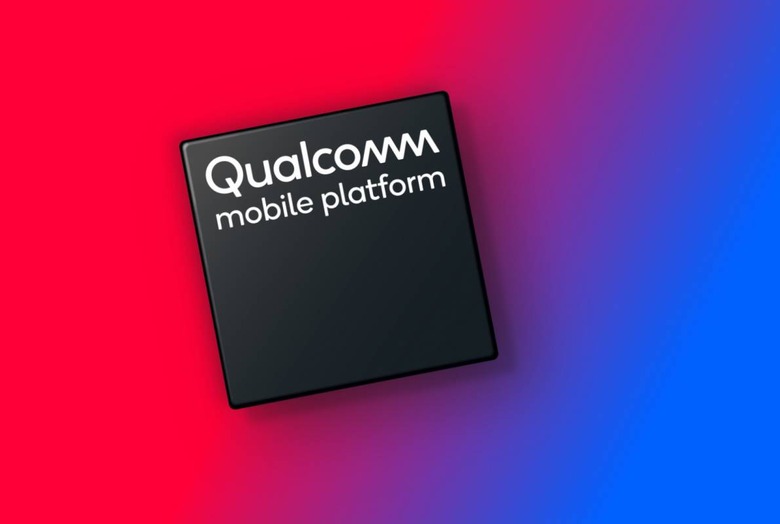 On the back, there'll be support for up to a single 13-megapixel camera, or dual-cameras at up to 8-megapixels each. The Qualcomm 215 can handle Full HD 1080p video capture, another first for the 2-series, as is Dual-ISP. It paves the way for phones with an optical zoom, for example, or a depth sensing camera.
As for connectivity, that's courtesy of the Snapdragon X5 modem. It supports LTE Cat 4 with Carrier Aggregation, for up to 150 Mbps downloads and 50 Mbps uploads. It's the first 2-series chipset to deliver Ultra HD Voice Calls and Dual SIM with Dual Voice-over-LTE (VoLTE). That means a single phone can have two LTE SIMs not only installed, but active at the same time.
There's also WiFi ac with MU-MIMO and Bluetooth 4.2. Targeting markets where mobile transactions have flourished, the 2-series gets its first NFC-enabled chipset with Android's Google Pay payment support.
Finally, there's the promise of significant improvements on battery life. With a 3,000 mAh battery, for example, Qualcomm says a 215-based phone could deliver more than five days of music playback, or over 10 hours of video playback. The same battery could manage over 20 hours of voice calls. Quick Charge support, meanwhile, could see phones recharge 75-percent faster than before.
Clearly, these are features users of flagship smartphones have been enjoying for some years now, but that's not the Qualcomm 215 Mobile Platform's point. Instead, it's aiming to bring the entry-level up to speed given the changing expectations led by those high-end devices. How much of an impact that makes in markets like the US remains to be seen, but regions where roughly $100 phones are the mainstay will suddenly get access to technologies that might previously have cost twice the price, if not more.
Qualcomm expects the first 215 Mobile Platform-based phones to go on sale in the second half of 2019.