Quadcore Apple A6 support found in iOS 5.1 beta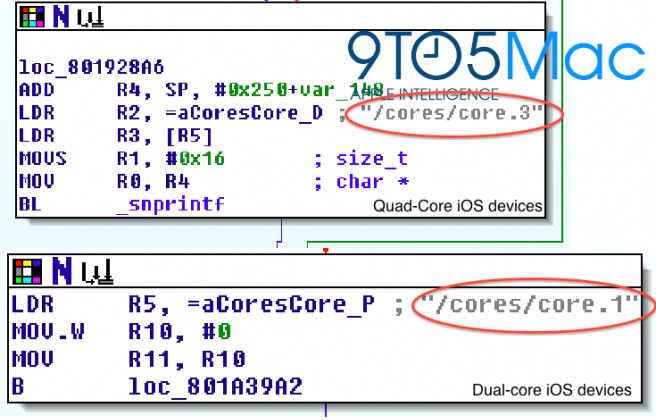 Apple's iOS has already been tweaked to accommodate quadcore processors, software digging has discovered, with mention of the four-core chipsets found in the latest iOS 5.1 beta. A hidden panel within the beta discloses which processors iOS 5.1 is set up to handle, 9 to 5 Mac reports, with a reference to "/cores/core.3" indicating two more than we've seen so far in a commercially-launched iPhone, iPod or iPad. The discovery follows speculation resurfacing earlier today that Apple intends to launch not one but two new iPad models this year, with a significantly upgraded iPad 4 due in October.
In iOS nomenclature, "/cores/core.0" would indicate a single-core device. So far, iOS has referenced "/cores/core.1" for a dual-core device, such as the iPhone 4S and the iPad 2, each of which use Apple's A5 processor. There's apparently no mention of triple-core CPUs in the latest beta, unsurprisingly.
Apple is believed to be using the iOS 5.1 beta to test the iPad 3, tipped to arrive later in Q1, as well as an unreleased "iPhone 5,1", though it's not certain that either device will have a quadcore chip. The rumors earlier today hinted that the iPad 3 would introduce a higher resolution screen – running at 2048 x 1536 – and a larger battery, but that more significant changes would have to wait until Q4 2012 when Apple would launch a fourth-gen model to better challenge the new breed of Windows 8 and ICS slates.
That timescale might fit in with Apple's rumored release plans for the next-gen Apple A6 chipset, exact specifications for which are currently unknown. Still, a jump to quadcore architecture – progressing from the dualcore A5 and monocore A4 – would keep with Apple's silicon pattern so far as well as those of chipset rivals.