Quad GeForce GTX 690 server scoffs at your parallel processing needs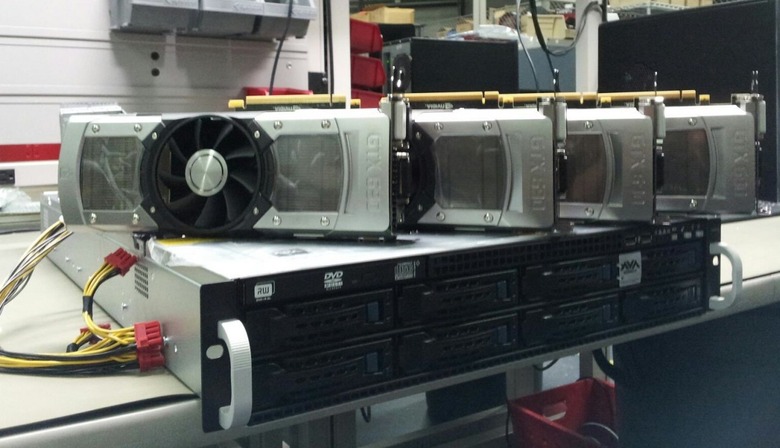 NVIDIA's GeForce GTX 690 has already won the hearts and minds of many gamers, with its potent combination of twin Kepler cores, but how about using it for a compact GPU compute rig? That's just what custom PC system maker AVADirect decided to try, opting for not just one GTX 690 but a four card rig squeezed into a standard 2U server.
That's a total of eight Kepler cores all running in parallel. AVADirect hasn't shared the rest of the specifications of the server itself, nor benchmarks – which is, we must admit, what we're particularly keen to see.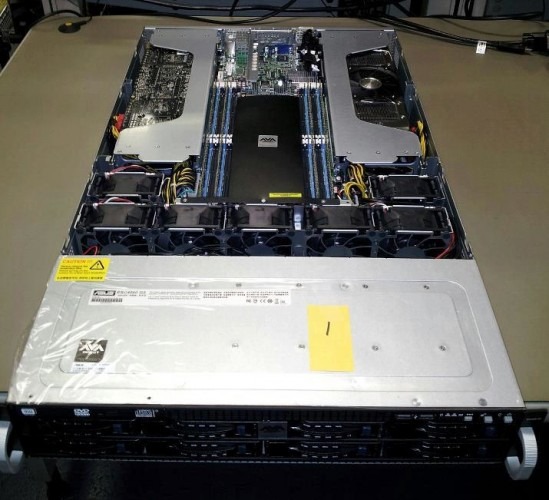 Why would you want four high-power graphics card in a server? Well, while gaming probably isn't high on the agenda, turning NVIDIA's CUDA cores into a parallel processing workstation could have some significant benefits for anyone doing graphics or 3D rendering, or crunching huge quantities of mathmatical data.
NVIDIA normally pushes its Quadro or Tesla cards for dedicated parallel processing tasks, but there's no reason the eminently capable GTX 690 – which has 3,072 CUDA cores apiece – shouldn't turn its hand to something more serious than Crysis. No word on overall system pricing, but with each of those EVGA GeForce GTX 690 4GB cards coming in at nearly $1,100 you're looking at almost $4,400 for CUDA cores alone.