Qtopia Greenphone: Sandbox For Linux Developers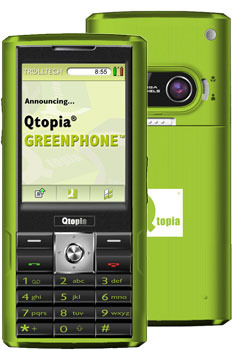 Trolltech's Qtopia Greenphone is one of the first open Linux mobile phone made exclusively for developers.  Its whole purpose in life is to allow open source developer create and test applications on a GSM/GPRS network.  So don't expect to see the Qtopia Greenphone on the market anytime soon – or ever.  Greenphone will be demonstrated at LinuxWorld, San Francisco in Trolltech's booth, #1228.
"With Greenphone, the sky is the limit when it comes to creating and testing new applications on a powerful mobile device platform," said Haavard Nord, co-CEO, Trolltech. "Developers can create applications to suit the evolving needs of carriers and end users with a dramatically reduced development cycle," added Eirik Chambe-Eng, co-CEO, Trolltech.
Greenphone will be available mid-September in limited quantities only. Partners interested in participating with integrated software can contact Trolltech at partners@trolltech.com.
Press Release [Trolltech]