QStarz launch BT-Q818 eXtreme: world's most powerful Bluetooth GPS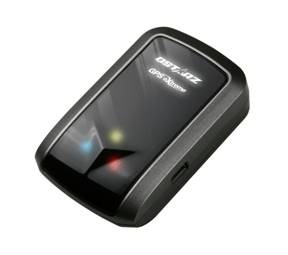 GPS manufacturer QStarz have announced what they're calling the world's most powerful Bluetooth GPS receiver.  The BT-Q818 eXtreme uses the 51-channel MTK GPS Module, and boasts adjustable position update rates from between 1 and 5Hz (e.g. between 1 and 5 updates per second).  That makes it particularly useful for high-speed applications in which position changes are rapid.

Battery life is also impressive, with QStarz quoting up to 32hrs of navigation time from a full 3hr charge.  This can be increased by use of the auto-on/off which shuts the receiver off when it's not moving.  Both Bluetooth and direct USB connection are supported, and QStarz suggest cold start, warm start and hot start acquisition times of 36, 33 and 1 second respectively.
The BT-Q818 measures 72.2 x 46.5 x 20mm.  There's no detail on release date or estimated price, unfortunately.
[via NaviGadget]