Qriocity Music Unlimited app for Android devices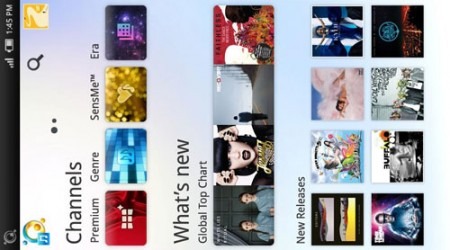 The gang at Sony has had a rough time the last few months, but the users of the Sony PSN and Qriocity music service have had the rougher time with much of their personal information making it into the wild thanks to the massive hack that Sony was victim to. Sony is trying to woo users back to the PSN and its unlimited music service Qriocity with free offers and many will gladly go back. The Qriocity network was down longer than the PSN.
Sony announced earlier this month that the Qriocity network was online in all areas but Japan. To go along with the service restoration Sony has an app for Android users that gives access to the Qriocity network for streaming music. The app is called Music Unlimited and it is free. The first 30 days of service is free as well with charges kicking in after the first 30 days.
The app works with basic and premium accounts. The basic plan lets the user access personalized channels of music and listen to tunes synced to their computer using the app. It also supports the premium service with full access to the 7 million tracks in the Qriocity library. Other features include a Related page to find artists similar to the ones you like and more. The app supports most Android devices running Android 2.1 – 2.3.3.
[via Android Community]