QiStone+ Review: Wireless Charging In Your Pocket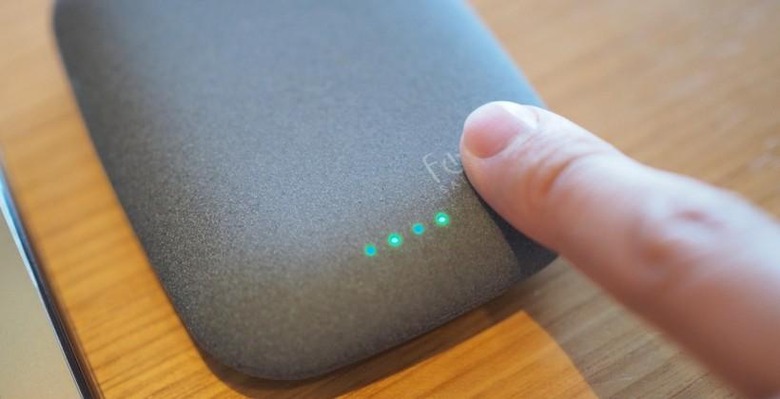 In the world of utility gadgets, external batteries seldom rank high on aesthetic or even functionality scales, but the QiStone+ aims to change all that. Handiwork of FoneSalesman, the pebble-like portable charger not only looks like the sort of thing you might want to leave out on your desk rather than hide away, but packs the latest Qi wireless charging technology too. Read on for our full review.
Hardware and Design
Typically you'd judge a portable charger by two metrics: battery size and overall bulk. The QiStone+ is somewhat different, however. The 105 x 72 x 20mm, 135g casing is not only curved like an actual stone, but has a grippy, textured coating that's both pleasing to the touch and easy to hold.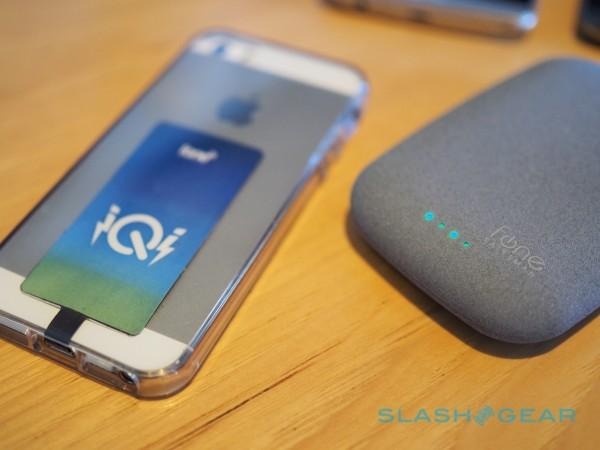 Inside there's a 4,000 mAh Li-ion Polymer battery, recharged through a microUSB port on the back. That sits alongside a regular USB 2.0 port, which can be used to power external devices that don't support wireless charging.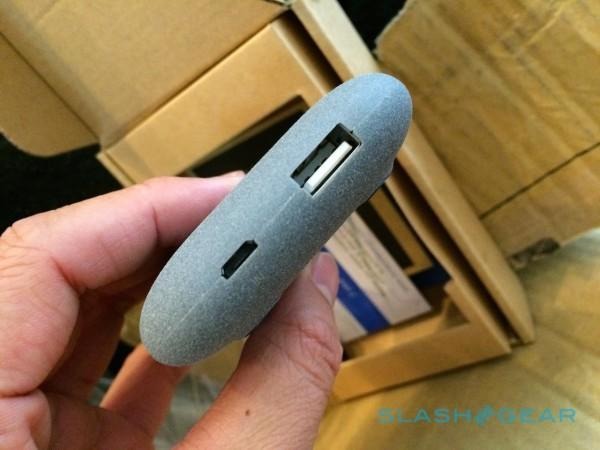 It's cutting the cord which the QiStone+ aims to do, however, with a Qi-standard charging pad built into the top surface. Place a compatible handset – like a Nexus 5 or an LG G3 – on top, and it'll start charging without you having to plug in a cable at all.
Qi actually does double-duty in the QiStone+, since if you have another Qi-compatible charger you can in fact recharge the portable charger itself that way.
Usability and Performance
As you'd hope, using the QiStone+ is simple. Touch-to-wake means the pebble automatically shows its battery status with a row of four green LEDs across the front edge when you pull it out of your bag (or give it a sharp rap with your finger if it's on the table).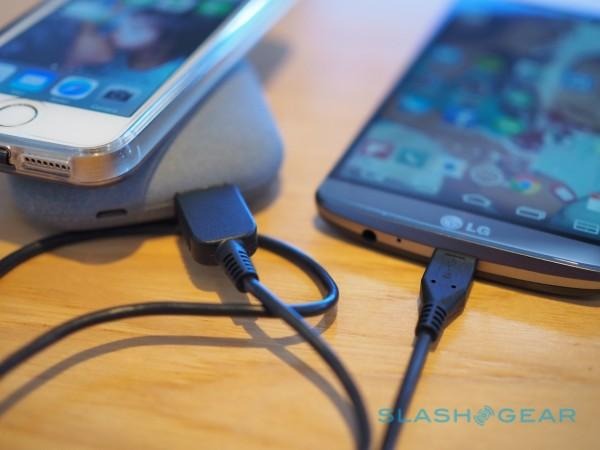 Put a Qi-compatible phone on top and you hear a beep when it's correctly charging (a series of beeps means you need to move it around some); a blue light in the front left corner discretely glows, too. If your phone isn't natively Qi-compatible, there are various cases and adapters that can be used; a wafer-thin connector meant I was able to charge an iPhone 5s that way, too.
Even if you don't have such an adapter, you can actually recharge two devices simultaneously – one via Qi, the other via USB – from the QiStone+. The USB pushes out 1.0mA, suited more for phones than power-hungry tablets; in fact, the charger will automatically shut down for safety if whatever you plug in tries to pull too much current.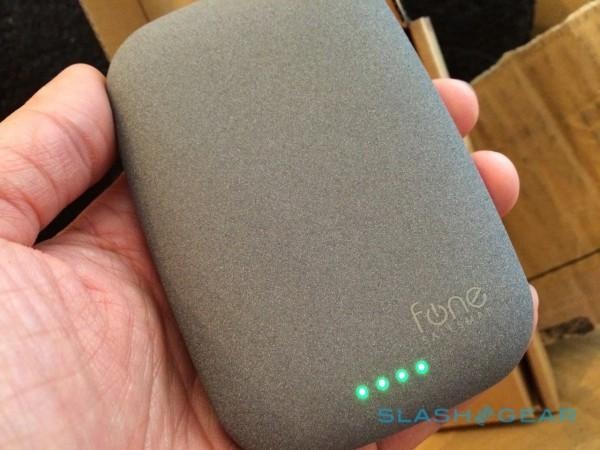 Then, though, you run into the downside of the charger being so portable: the size of its battery. 4,000 mAh proved sufficient for a single full charge of LG's G3, or to take an empty iPhone 5s to 100-percent and still leave some in the QiStone+.
Wrap-Up
At $79.99, the QiStone+ carries a small premium for its wireless charging abilities. Yes, you can probably find cheaper portable power-packs of similar capacity, but not with Qi built-in, and seldom with anywhere near as much consideration paid to the design.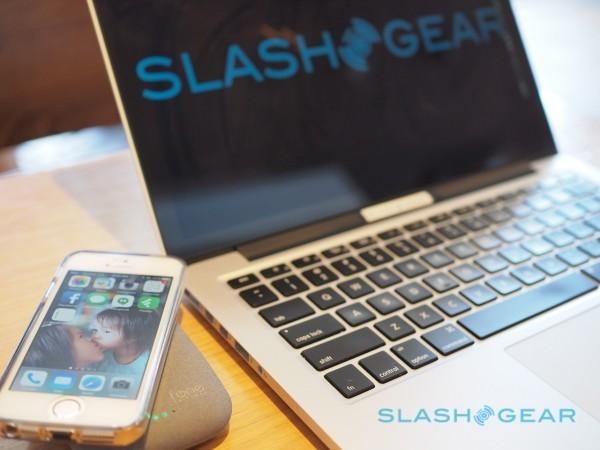 In fact, the closest is probably Nokia's Portable Wireless Charging Plate DC-50, which both costs the same and also uses Qi, but only has a 2,400 mAh battery. Instead, the QiStone+ can give you a full recharge for a weekend away from the AC adapter, and do so without being so ugly you want to hide it in your bag.
SOURCE FoneSalesman