Qbo robot up for pre-order on April 18th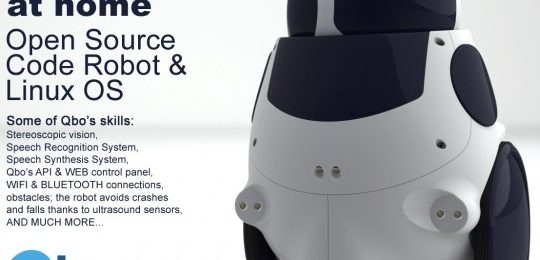 We know that you've all be waiting for the adorable little Qbo robot, and you could have one in your hands very soon. The open source robot will be available for pre-order on April 18th on the TheCorpora website (the store will go live on the same day). The robot is designed to be tinkering and experimented with, being powered by Linux and some x86 internals.
TheCorpora say that three versions of the robot will be available. First, the company will offer a kit, which will let brave souls build their own robot from scratch. If you're not quite feeling up for that, you'll be able to buy two different pre-assembled kits. The Lite edition will come with an Intel Atom processor inside, while the Pro version will pack a little more juice with a Core i3 CPU.
The Qbo robot has a myriad of powerful features at its disposal that developers will be able to take advantage of. Included in the body are four ultrasonic sensors, two HD webcams to serve as eyes, as well as an ASUS 3D sensor which will scan the surrounding environment and generate a 3D model that can be layered on top of the 2D mapping generated by the other sensors.
Unfortunately there are no pricing details for the Qbo robots yet, although we expect that there will be some info when the official website and pre-orders go live next week.