Q1 Ultra gets official press release, priced from $799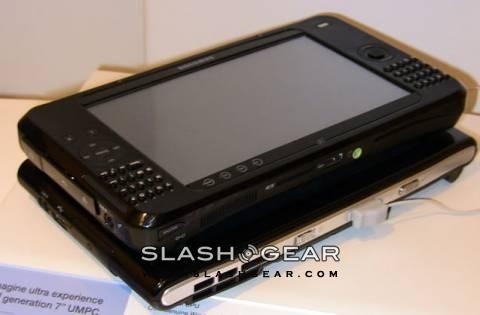 After the glib sneaking of Samsung's Q1 Ultra US release in the Seattle PI comes the official press release, notable to my jaded eyes for the pleasant revelation that initial reports of $1k+ price tags aren't entirely true.  The Q1 Ultra range will start at just $799 and, even better, will be sold in mainstream stores such as Best Buy and Circuit City as well as the usual online retailers.
According to the press release we're looking at 600MHz or 800MHz CPU options, with 1GB of RAM as standard together with b/g WiFi and Bluetooth 2.0 – the HSDPA modem is listed as a "factory option" with no indication of whether it will be available from launch.
The full press-release is available here [BusinessWire]