Q Acoustics unveils Q B12 premium subwoofer for home theaters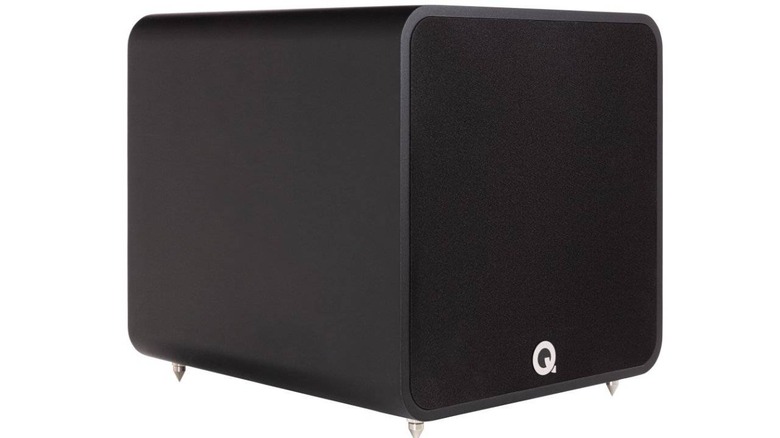 Q Acoustics has introduced its new Q B12 subwoofer, a model that is offered as a standalone purchase and as part of three home cinema audio packages. The new model is compatible with the company's 3000i and Concept 5.1 speaker range, according to Q Acoustics, which has used the same finish from those products on its new subwoofer. Buyers will be able to pick up the Q B12 starting in the UK followed later on in the US.
The Q B12 is Q Acoustics' biggest and most powerful subwoofer to date, packing a 12-inch long-throw driver alongside a 220 watt Texas Instruments TPA3255 Class D amplifier and proprietary PurePath Ultra-HD tech.
Q Acoustics says buyers can expect 'taut but forceful sound,' something made possible, in part, by the product's die-cast aluminum heat sink designed to keep the power amp and power supply cool. The use of a dart brace internal design ensures the subwoofer's MDF cabinet is reinforced, helping it withstand the power of the large driver unit.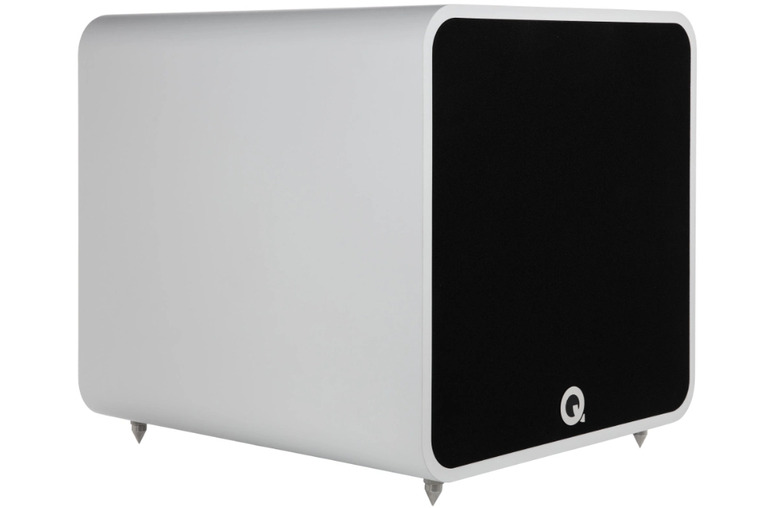 The reinforced nature of the cabinet helps cut down on vibrations and resonance, according to Q Acoustics, which elected to use adjustable spiked feet on the Q B12 to ensure there's support if the device is placed on a carpeted floor. In cases where the user wants to put the subwoofer on a wood floor, Q Acoustics offers optional protective rubber caps.
Rounding out the subwoofer's design is its rear terminal panel, which the company recessed to keep it hidden; users can pass channel cables out through the device's base for a clean, uncluttered look.
As the images show, Q Acoustics plans to launch the subwoofer as a standalone product with White and Black color options in vinyl ($599 USD) and gloss ($799 USD) finishes. As well, consumers will be able to get the Q B12 in 3010i 5.1 PLUS, 3050i 5.1 PLUS, and Concept 5.1 PLUS packages for $1,295, $1,845, and $2,999 USD, respectively. The Q B12 will be available starting next month in the UK followed by in January 2020 in the US.