Pyle Street Blaster X Is A 1,000 Watt Bluetooth Speaker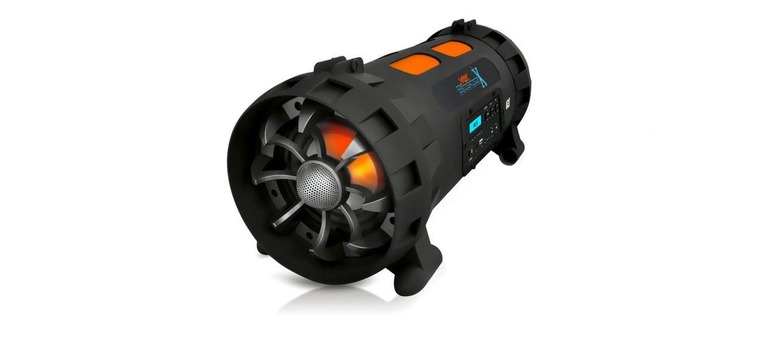 Pyle is back with an updated version of its Street Blaster speaker, the Street Blaster X. This new iteration looks similar in design, though with some notable digital and colorful upgrades. As with most speakers, it supports wireless streaming over Bluetooth as well as wired playback via a 3.5mm port. Unlike the Bluetooth speakers most of your friends have, though, this one is a little more robust: it offers 1,000 watts of power, making it the kind of speaker you'd roll out for a party.
The Pyle USA Street Blaster X sports both Bluetooth and NFC connectivity; you can use your Android or iOS device to stream music and audio directly to it, including from music services like Spotify and Pandora. If you don't feel like streaming, though, the speaker also includes an integrated FM tuner for listening to terrestrial radio stations.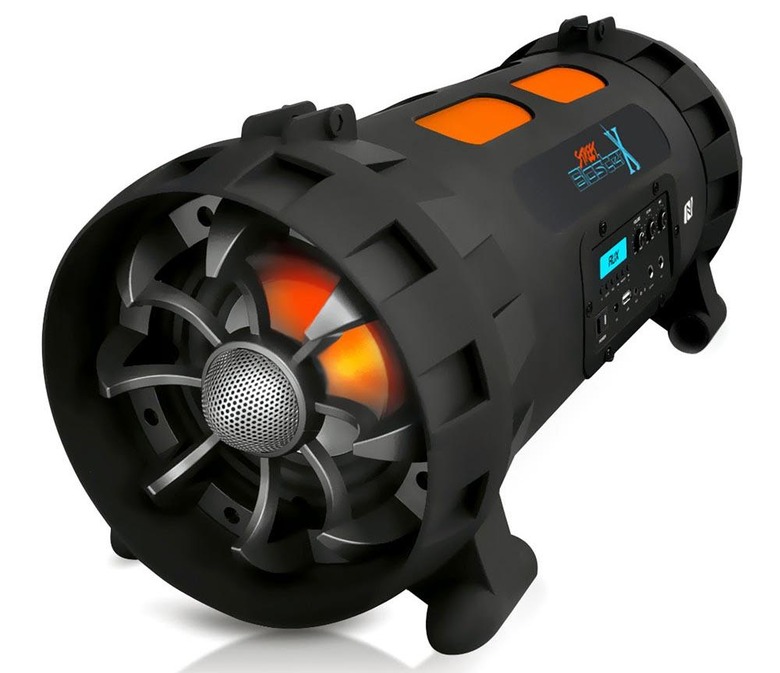 Pyle describes its offering as a full range stereo system, one that it says it has designed to offer max bass response. As the photos show, Pyle went with a cylindrical housing design, which puts a speaker at each end; they're complemented with an integrated digital amplifier, as well as LED lights that pulse and blink in response to the music.
Despite how it looks, the Street Blaster X is still small enough to pick up and take wherever you'd like — it measures 24.5 x 10 x 10-inches. There's an integrated battery for playing audio for up to 5.5-hours (it takes 6 hours to charge), as well as a power adapter for plugging it in. The speaker supports up to 32GB USB flash drives for local audio playback of MP3 and WMA files.
The speaker is available from Pyle now for $284 USD.