Pyle Street Blaster is a 1000W modern boom box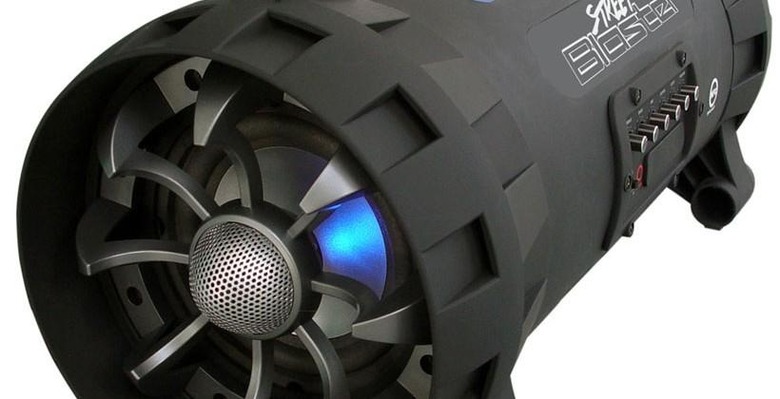 If you grew up in the 80's you will remember people walking around with giant and loud radios on their shoulders known as a boom box. Pyle audio has just launched a new product that is a modern boom box called the Street Blaster. It is designed to be a portable speaker, but it's much larger than most of the Bluetooth speakers we have seen.
The massive unit measures 24.5" W x 10" D x 10" H. It has an internal rechargeable battery of unknown size, but that battery cant 't last too long considering the size of this thing and the power output of 1000W. The Street Blaster has Bluetooth wireless streaming capability and has NFC tech for easy pairing with compatible devices.
Pyle made the speaker housing rugged to survive use on the go and the audio can be customized with settings for treble, bass, mic levels, and more. An auxiliary input allows the connection of devices that don't support Bluetooth and it has a guitar input as well so you can play your own music.
Blinking and strobing LED illumination adds a light show that is in tune to the music. Since the speaker is so large, it does include a power adapter cable if you are near an outlet. The Pyle Street Blaster is available to purchase now for $249.99.
SOURCE: Pyle Audio