Pyle PSWP25 4 GB waterproof MP3 player has swim fitness functions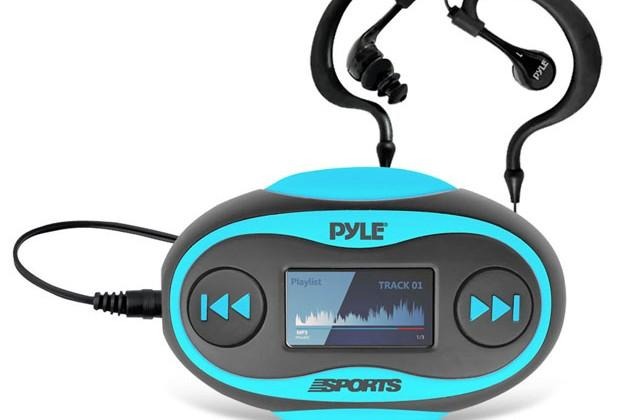 Pyle has unveiled a new audio player designed specifically for active users called the PSWP25. The audio player is available in multiple colors including black, blue, and green. No matter which color is chosen, the audio players all have the same functionality including 4 GB of integrated storage.
The audio players can play MP3 tracks and have built-in FM radio tuners. The devices also have integrated fitness functionality with a built-in pedometer, lap counter, stopwatch, and swim fitness function modes. A small LCD screen provides track information and other content.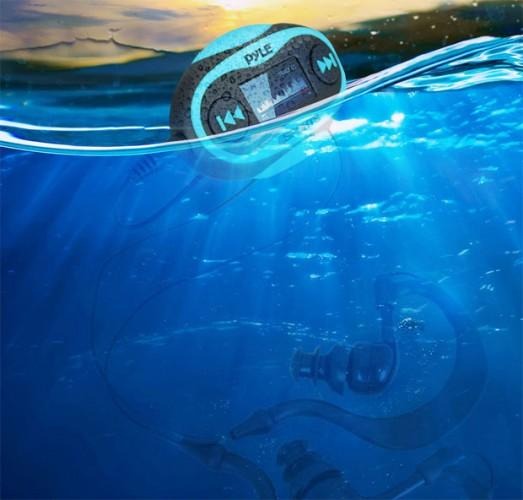 The audio player is IPX-8 rated for water resistance allowing it to be used at up to 3.3 feet of depth. Music is transferred to the player via a built-in USB port and Pyle promises high fidelity sound reproduction. The audio player also ships with a pair of waterproof headphones.
The internal rechargeable battery is good for up to 10 hours of use per charge. The included headphones feature set of waterproof tips and a set of dry-use earbud tips. The MP3 player is available right now for $139.99.
SOURCE: Pyle Audio