Pyle Audio's Smart Robot Vacuum rolls out with built-in camera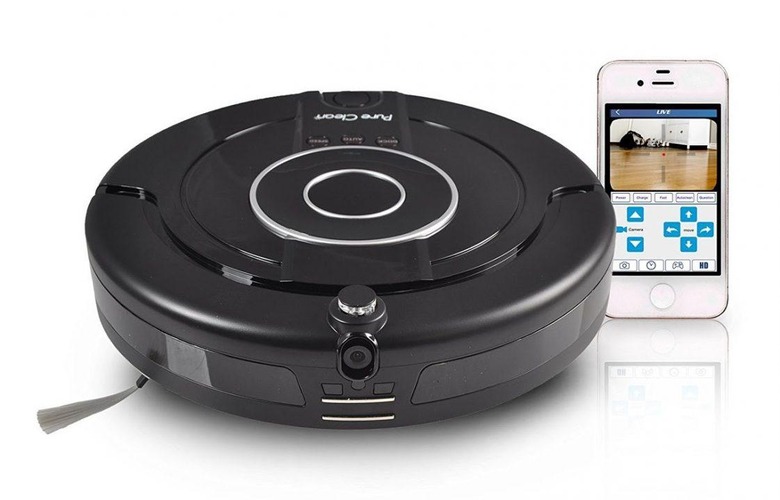 The list robot vacuums out there seems to be getting longer every day, but Pyle Audio is hoping its new Smart Robot Vacuum can catch some attention in the already crowded space. The Smart Robot Vacuum comes outfitted with a built-in HD camera and supports six different cleaning modes, while also offering up a companion app for iOS and Android.
Through that app, users will be able to see what the camera sees when they're away from home, with the Smart Robot Vacuum also sporting a record function, as strange as it seems. You'll also be able to use the app to change the vacuum's direction on the fly or set weekly cleaning schedules.
Standing 3.4-inches tall, the Smart Robot Vacuum comes with six different cleaning modes: automatic clean, corner clean, concentrated clean, manual clean, shadow clean and reservation clean. With reservation clean, you'll be able to program the vacuum to clean at the same time every day, while shadow clean aims to tackle those places hidden from plain view, such as under furniture.
The vacuum itself comes equipped with two replaceable HEPA filters, a 350mL dust bin, and twin side brushes to help it clean corners. The 2200mAh battery is said to have a 60 minute working time before the vacuum seeks out its charging dock, where it takes four hours to charge back up to full. The whole package costs $289.99 and is available now through Pyle.