Purported iPad Pro case leaks, shows 12.9-inch behemoth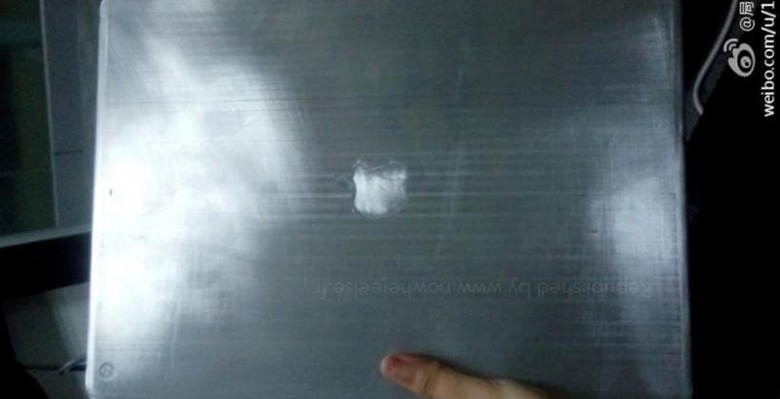 Ready for a 12.9-inch iPad? Some alleged parts for an "iPad Pro" have leaked out of China, showing what look to be an early mold of the device. Metal in appearance, it definitely has styling cues found with current iPads as well. An Apple logo is also present, as is a troubling feature we'd hoped wouldn't make it to a massive tablet.
The picture was posted to a Weibo account, but offers up no details of where it might have come from. It looks to be a metal working facility, as an additional photo of the larger iPhone 6 we've heard about also appears. Both look to be aluminum, and ready for further mill work.
That would fit an iPad construction method, sure, and the newer iPhone is said to be larger and metal as well. What we don't get is details on where this came from, and let's be fair that any decent machinist with some schematics like those that have been floating around could work these models up.
While we've heard a larger iPad was in the works, we're sad to see it has a camera. Rear-facing tablet cameras are a problem anyway, and on a tablet that size, it's comical. Larger iPad? Good. Taking a picture with a 12.9-inch iPad? Bad.
Source: Weibo
Via: Cult of Mac