Pure Jongo X Series audio system ushers in myriad of new features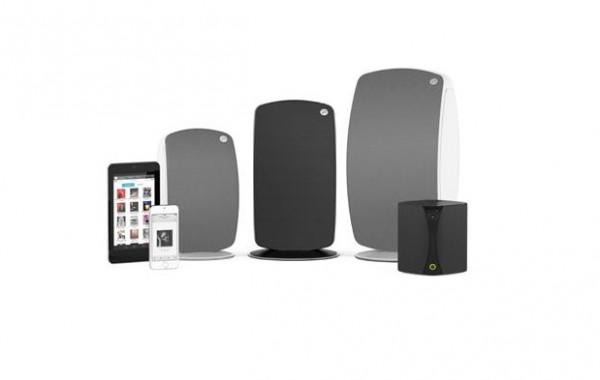 Joining Harman's new audio system is Pure's Jongo X Series, a multi-room audio setup with a somewhat old-school design resembling computer speakers from days gone by. As with the company's last big update, the Jongo X Series leverages Bluetooth Caskeid to stream any music service to one or more speakers.
The Jongo X Series speakers are mounted on swivel stands that can be turned horizontally and vertically for ideal placement. Both white and black speaker designs are included, and are joined by a tweaked digital signal processor for "unified sound" across the system.
As part of the new features offered by this product update, the X Series brings dynamic equalization, which Pure promises includes "richer bass" and a more precisely tuned audio quality no matter what volume level is being used. A new app has been tossed into the mix, bringing a new setup process for the system.
Others using the Jongo system within a house or wherever the speakers are located can be seen using the app, which will also show what speakers aren't in use. WiFi connection loss won't cause playback and such to be lost anymore, with a new smart session management system.
The system will launch in October.