Pure Evoke F4 scores SiriusXM Radio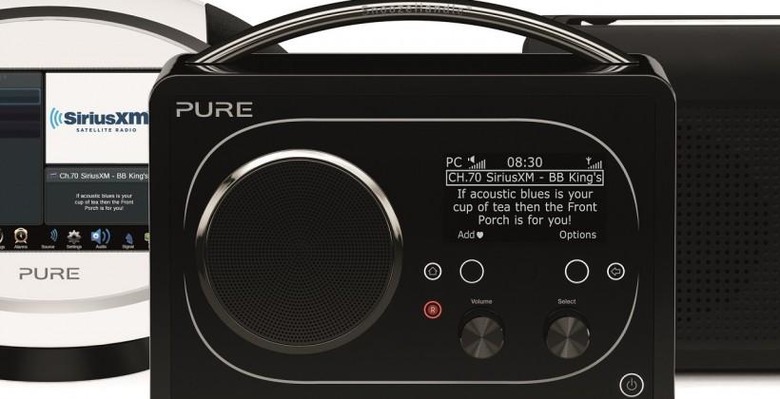 During CES, Pure introduced its Evoke F4 "Ultimate Radio", something promised to have support for SiriusXM Radio, among other things. Today the company has announced the availability of that service on its radio, as well as its One Flow and Sensia 200D Connect devices. Other Pure platforms are set to get SiriusXM later on this year.
Those who want to use SiriusXM with their Evoke F4 or other Pure product will need a SiriusXM subscription, which will join one of Pure's three subscription options: Green/free for access to many Internet radio stations, $4.99 Blue for access to a large library of music tracks, and $9.99 Violet for the addition of offline music playback.
As for the Evoke F4 itself, the device (which sells for $229 USD) offers users the ability to stream their own music tracks and Internet radio through a dedicated device, rather than through a smartphone or laptop, for example. The radio features touch-centric controls and an OLED display, as well as alarms and a timer, an audio jack for MP3 players, and a headphones jack.
An optional stereo speaker is available with the device for better audio, and a rechargeable battery pack can be had to give the device portability. One of its more notable features is the ability to record Internet radio from the device onto a USB stick, with Pure saying a 2GB flash drive can hold 15 hours of Internet radio recordings.