Pure Evoke F4 digital radio and streamer looks retro (but isn't inside)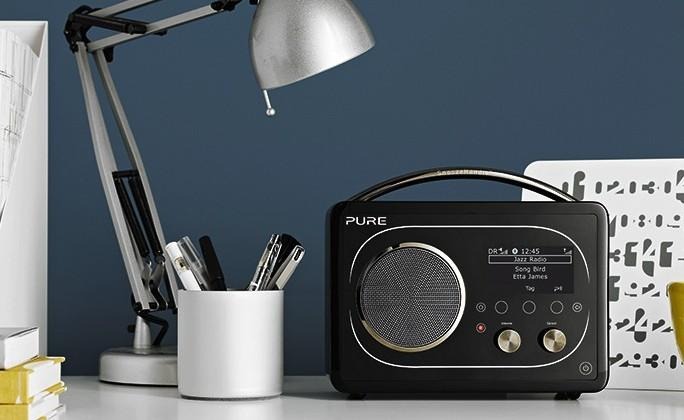 Digital radio and music streamer manufacturer Pure continues its attack on Sonos with a new model, the retro-styled Evoke F4. Compatible with Pure's Jongo multiroom system, launched back at CES in January, but also throwing in FM and DAB radio, the Evoke F4 also includes Bluetooth and a trick to identify track and artist information when there's a song on the radio you like.
A new "Tag" button on the front automatically pulls up track information for whatever is playing, and Pure will also allow you to then buy a copy. Alternatively, there's support for Pure Music – Pure's Spotify rivaling on-demand system – and tagged tracks can be added to a playlist on the service, if they're available in the 15m-song-strong catalog.
Meanwhile, there's also a bundled Bluetooth dongle for streaming between the F4 and your phone or tablet, along with a 3.5mm line-in port. The USB port can also be repurposed with an (optional) ethernet adapter, in case you don't have a WiFi b/g network the radio can hook up to; alternatively, you can plug in a USB memory stick and record live and internet radio, with around 15hrs at 128kbps fitting onto 2GB.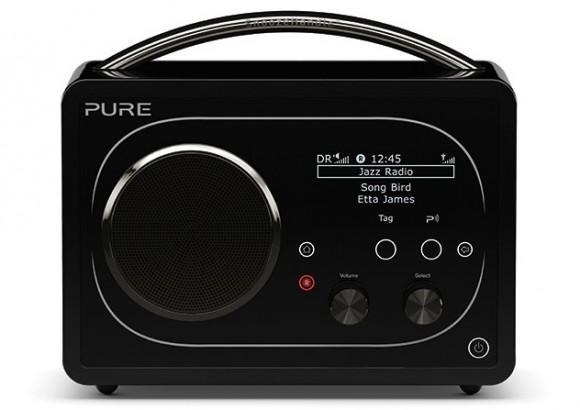 Although Pure radios have often found themselves ending up in kitchens and on bedside tables before now, the Evoke F4 can also do duty as part of a more comprehensive multiroom setup. It's compatible with the company's Jongo system of wireless speakers and HiFi-adapters, each of which has both WiFi and Bluetooth for different streaming options. Alternatively, multiple Evoke F4 radios can be strung together and made to play the same track simultaneously.
Pure Jongo overview:
As for the radio itself, there's a single 3.5-inch speaker with 7W RMS of power, along with an optional battery pack that's good for 12hrs of wireless use. It has a 128 x 64 monochrome OLED display and touch-sensitive buttons, multiple alarms, and can be paired with a matching standalone speaker to create a proper stereo pair.
The Pure Evoke F4 will go on sale in June, priced at £179.99 ($271). The F1 battery pack will be £34.99 ($53), the same price as the matching speaker. Pure Music subscriptions are priced from £4.99 ($7.50) per month, with a £9.99 tier incoming that will also support caching.