Pure Energy Solutions Wildcharge Pads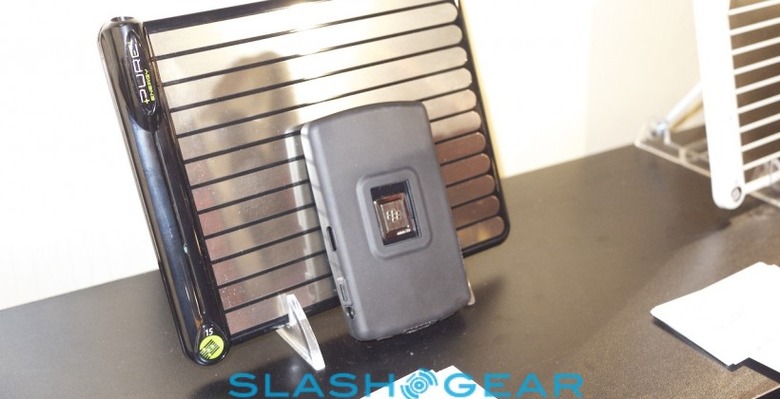 Pure Energy Solutions' technology was used within Duracell pads a year ago, but now they are selling them directly to consumers. These WildCharge mats come in different two different sizes and are capable of charging cellphones by laying them on the mat. A unique back cover that fits around the device will be required for the unit to charge like all pads before this one.
The substantial improvement made this year is that the mats will support wireless laptop charging. If you've ever had the DC jack on your laptop malfunction, this will be a less-pricy fix if Pure Energy Solutions finds a way nix the case requirements. This product is safe to use as it does not use electromagnetic fields and looks like a great source for wire-free power.